The OHS Boys Basketball Team Opens Their Season Next Monday 11/21 in the Tri-County Turkey Tourney. They Will Play Villa Grove @ 5pm. Good Luck This Season OHS JV & Varsity Boys Basketball!!!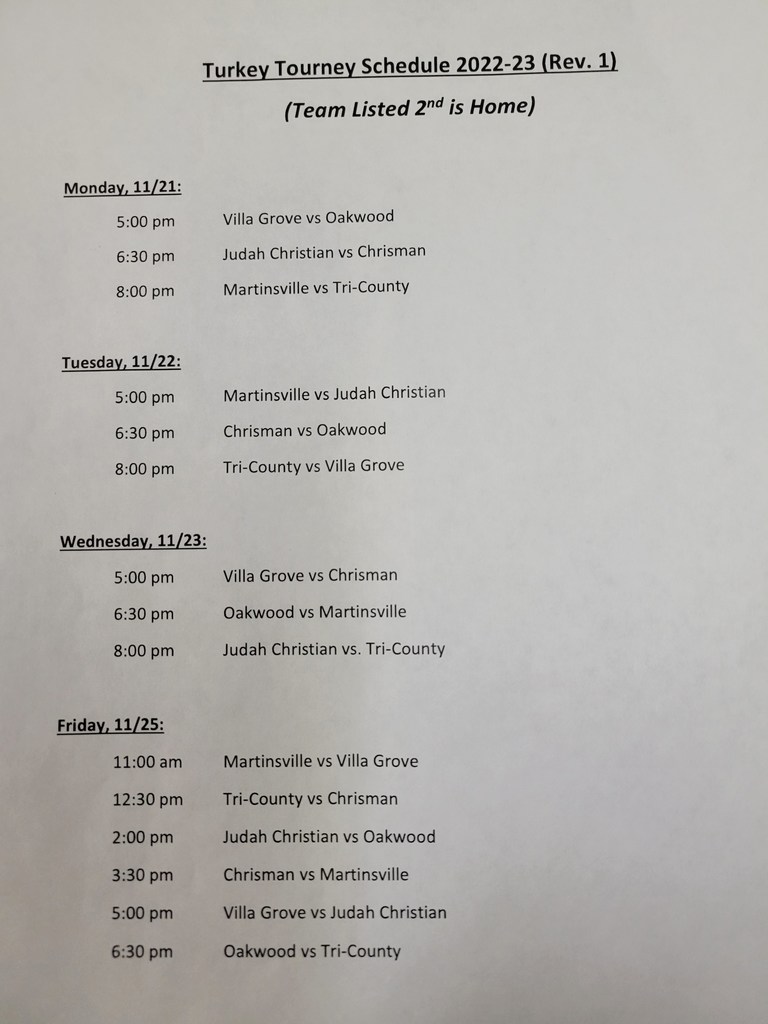 The OSF Wrestling Team Opens Their Season on 11/29 vs. Centennial. This Meet Will Be @ Salt Fork HS @ 6pm. Good Luck This Season OSF!!!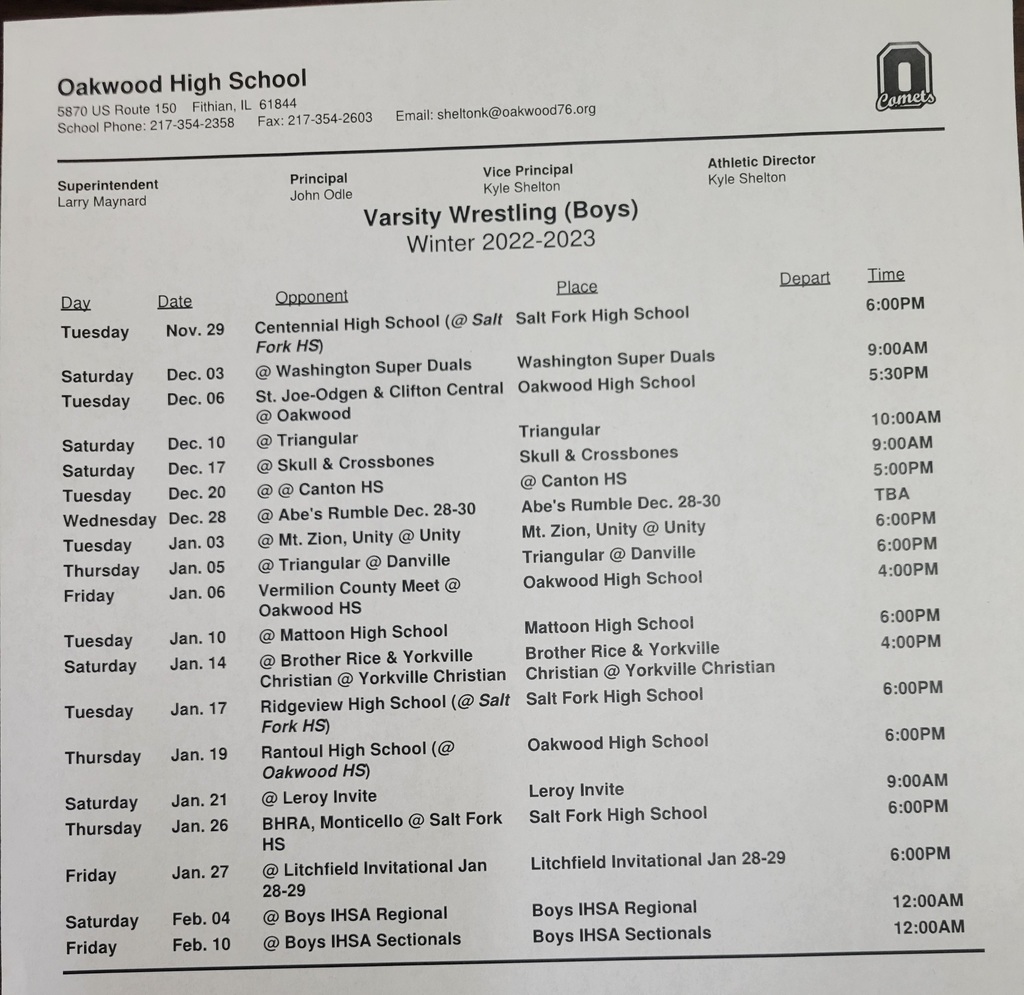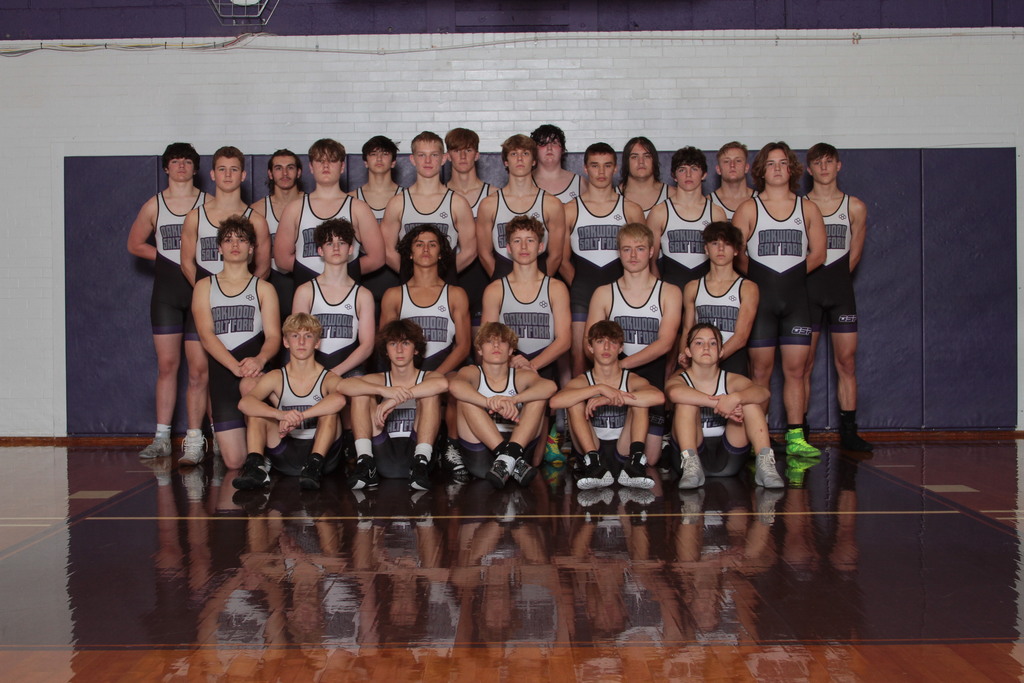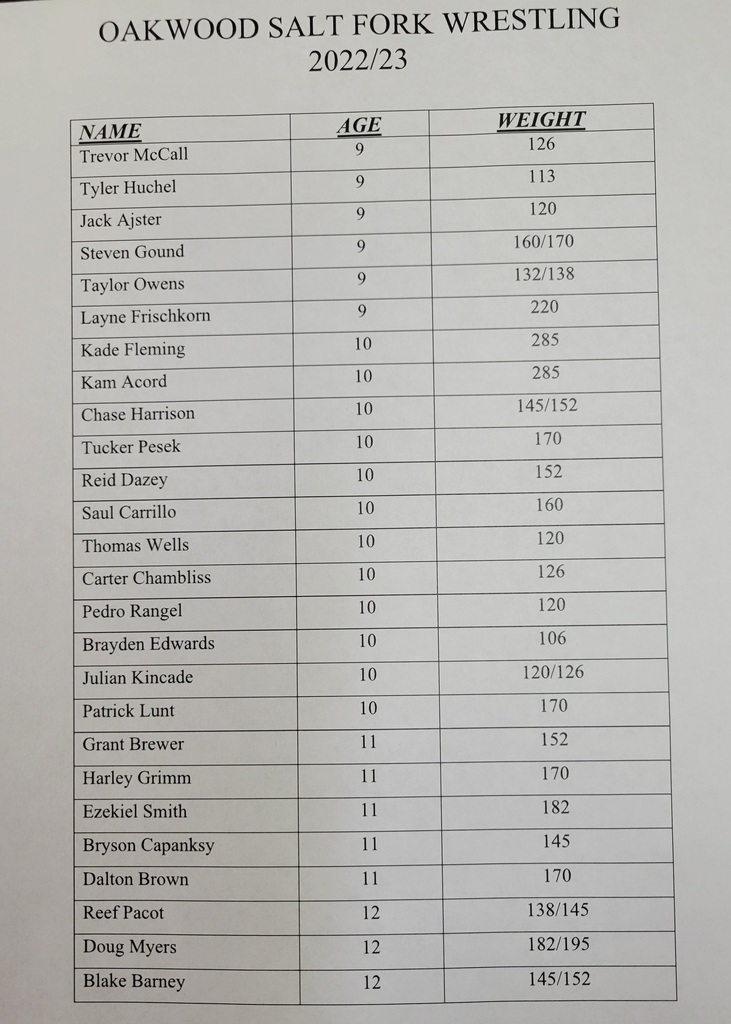 FFA Hosted a Chapter Visit Today!! Oakwood Welcomed State & Section FFA Officers to Give a Presentation on Communication Skills & Core Values While Participating in Team Building Activities!!! Thank You Mrs. Sandiford for Organizing This Event!!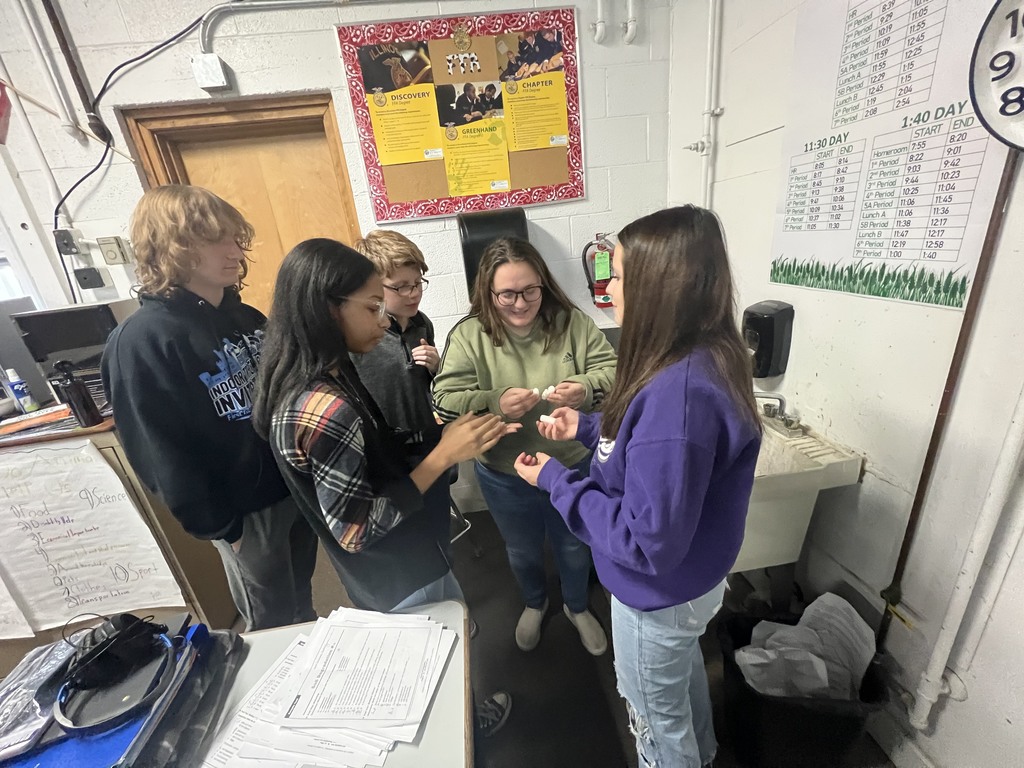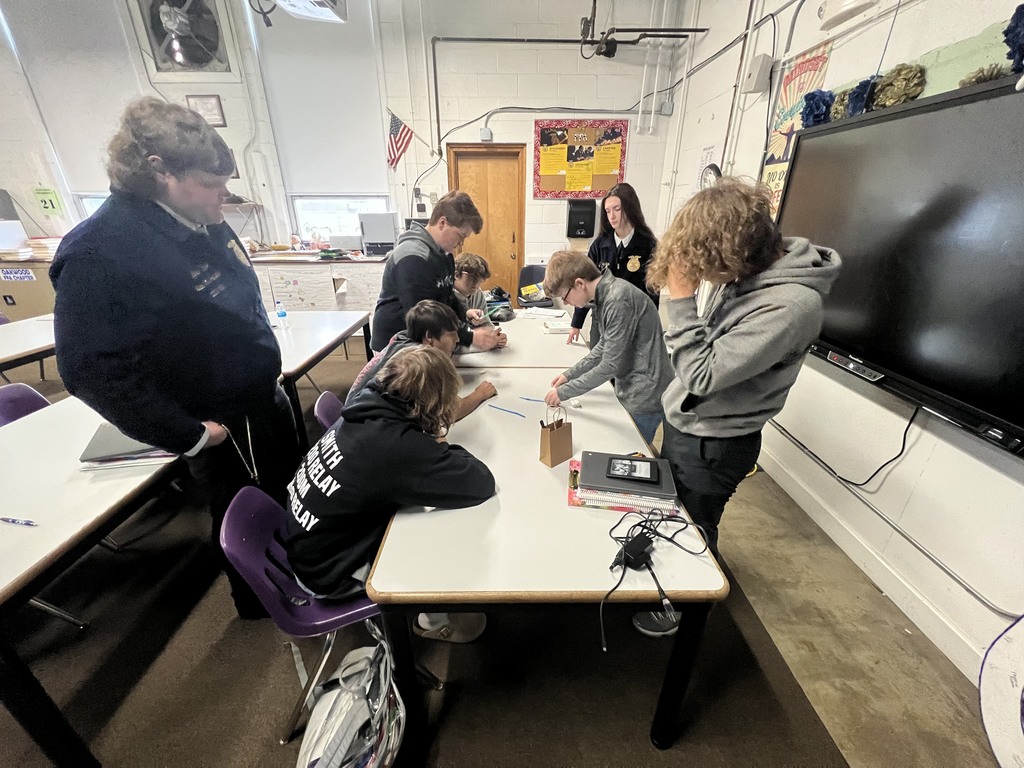 Congratulations to the OSF Soccer Team & Coaches on Being Recognized for Their Record Breaking Season! It Was Great to See So Many in Attendance Last Night for Their Well Deserved Honor!!! Oakwood is Proud of All of Your Many Accomplishments This Season & In Your Careers!! Go OSF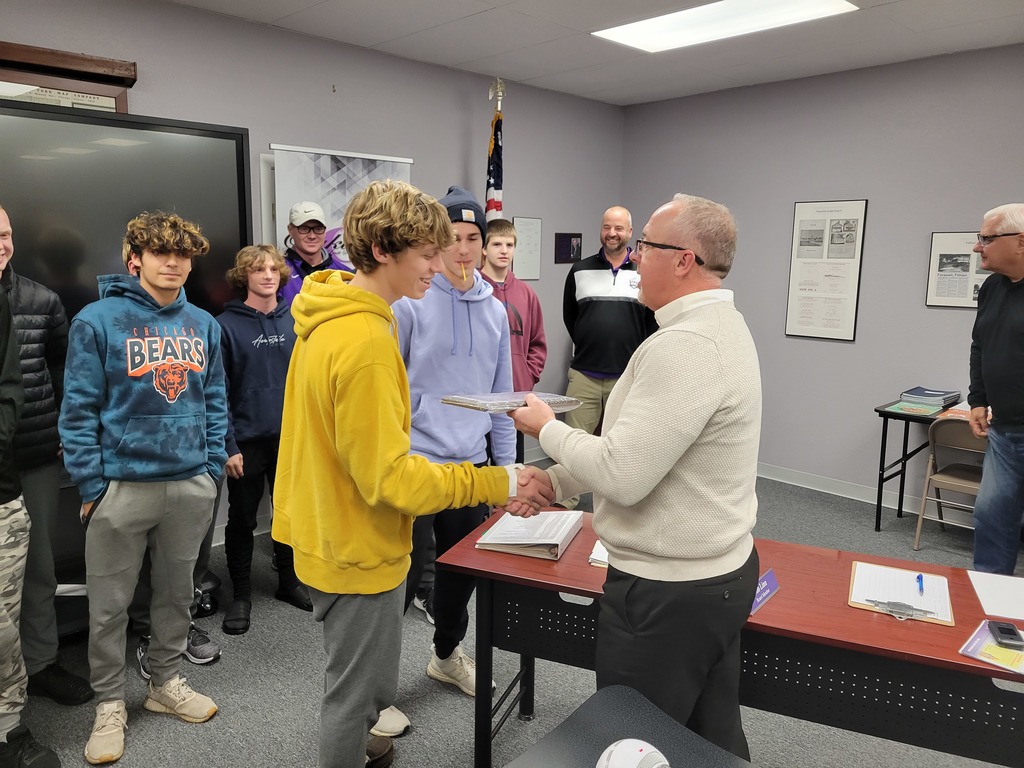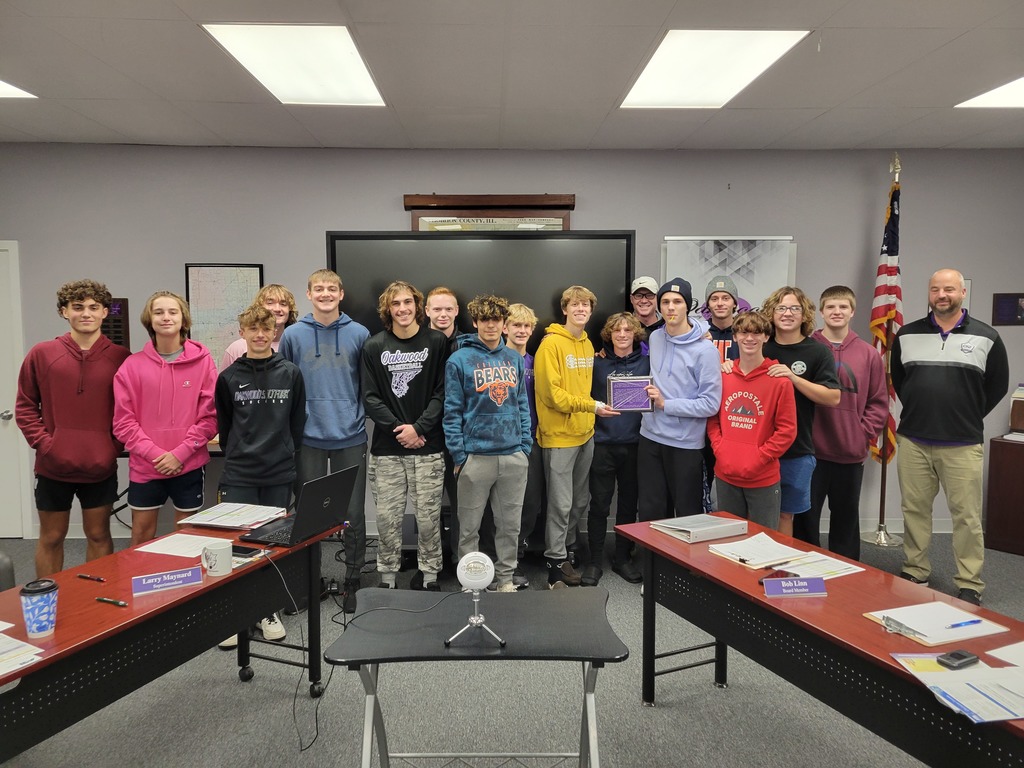 FFA Sponsor Mrs. Avery Sandiford &Oakwood HS Students Keely Glines & Caden Coffey Gave a Report on Their Recent Trip to the National Convention. Thank You Keely & Caden for Your Presentation and Representing OHS!!! Thank You Mrs. Sandiford for Guidance & Enthusiasm to FFA!!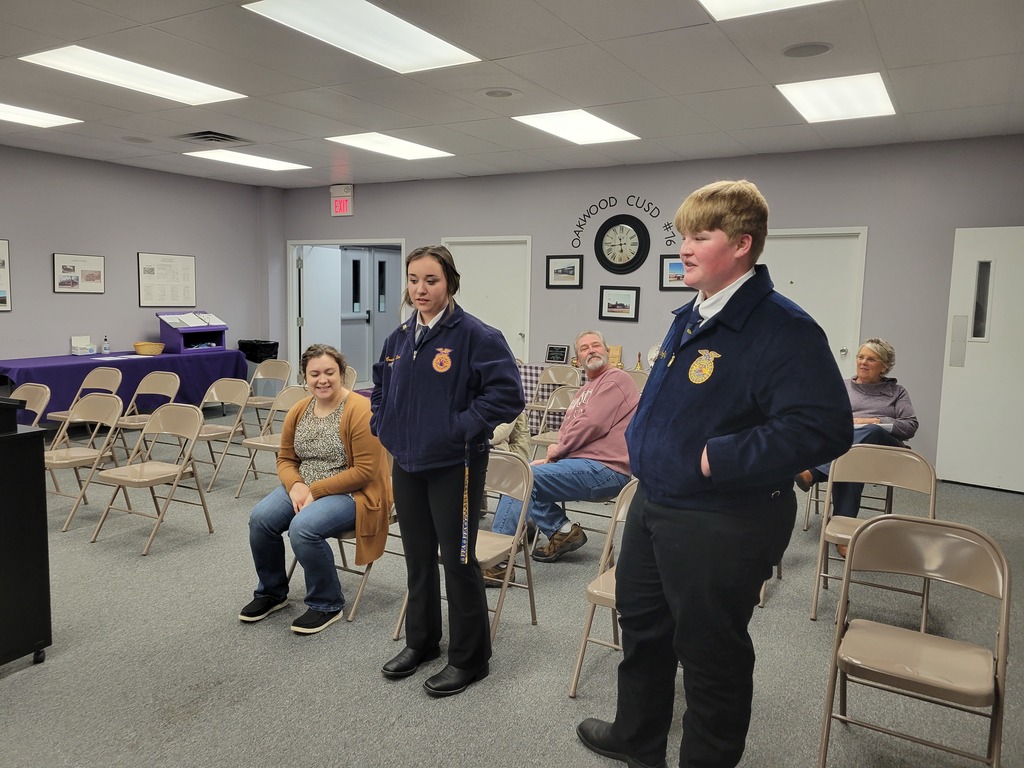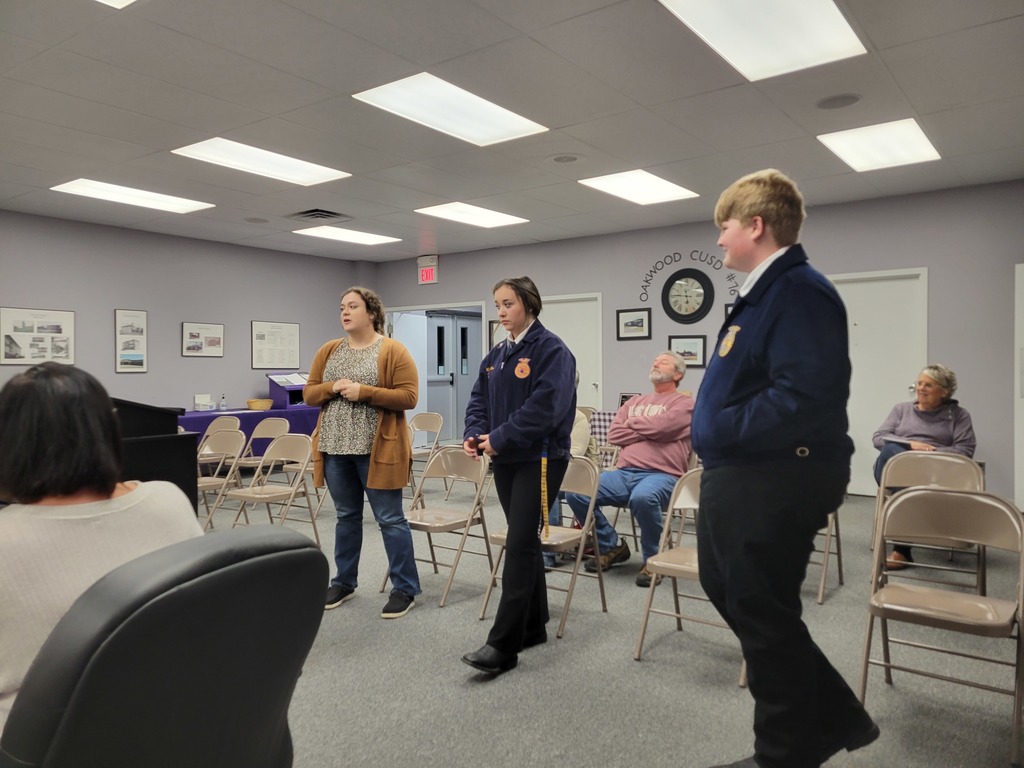 The OHS Girls Basketball Team Lost vs. Arcola 45-31 in the Season Opener. Addie Wright Posted 16pts & 9 Rebs to Lead the Comets. JV Lost 31-25. The Comets Now Gear Up to Host The Comet Classic Starting This Saturday Nov. 19th Thru Friday Nov. 25th.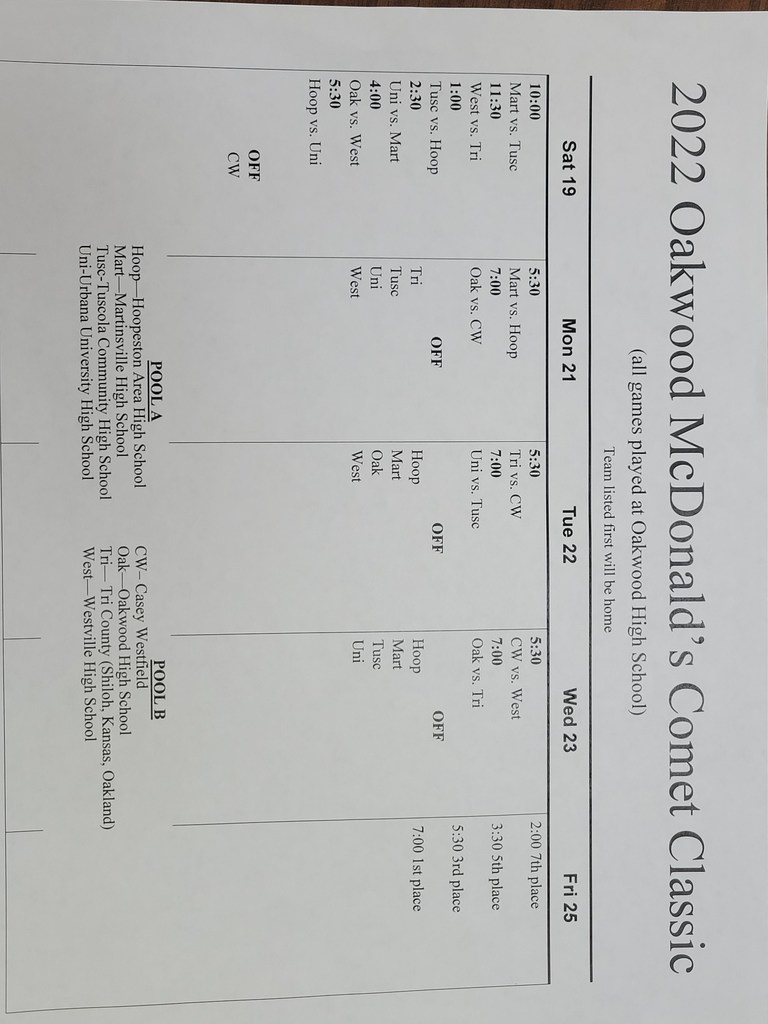 The Annual Senior Citizen Dinner is Here!!! It Will Be Held on December 7th @ 11am @ Oakwood High School. Lots of Door Prizes & Socializing! The OHS Band Also Plan to Play Immediately Following the Dinner!!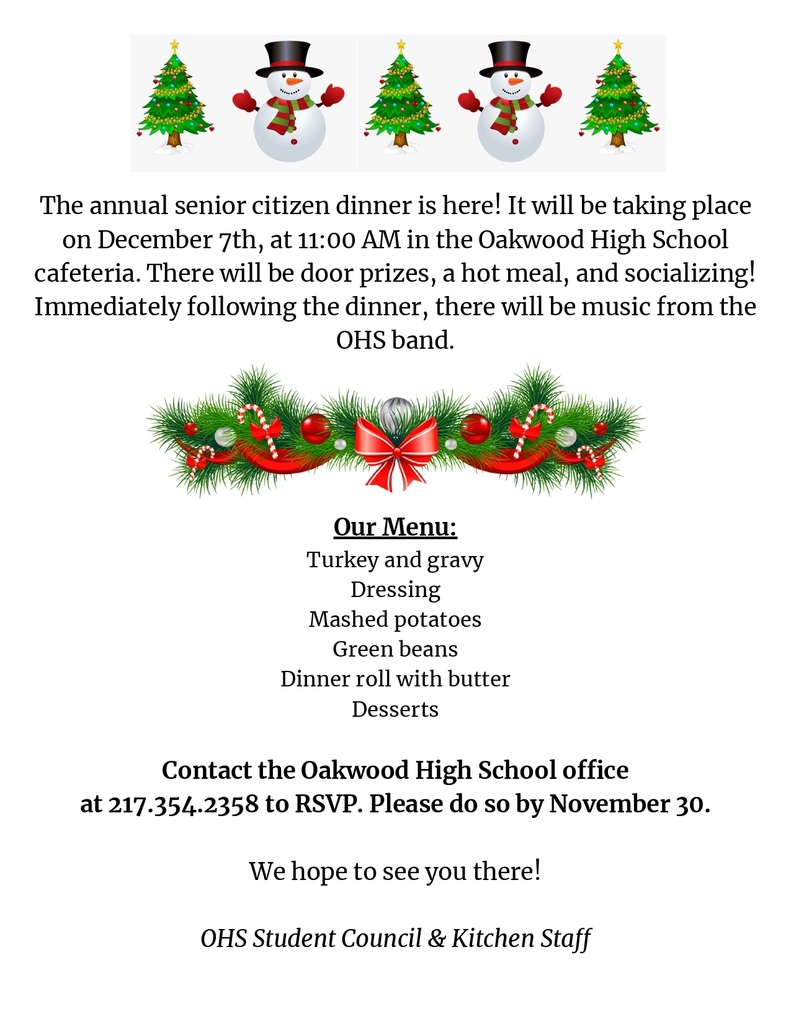 Tonight's Girl's Basketball Game Theme is White Out @ The Pit!!! Wear Your White & Support The Girls Basketball Team Tonight!!!
It's Game Day!!!! The Girls Basketball Team Open Their Season Up Tonight @ Home vs. Arcola!!!! The JV Game Will Start @ 6pm w/ The Varsity Game To Follow. Good Luck Tonight Ladies! Go Comets!!!
Students & Parents: Here is Important Information from Illini Grad Sales for All Seniors!!!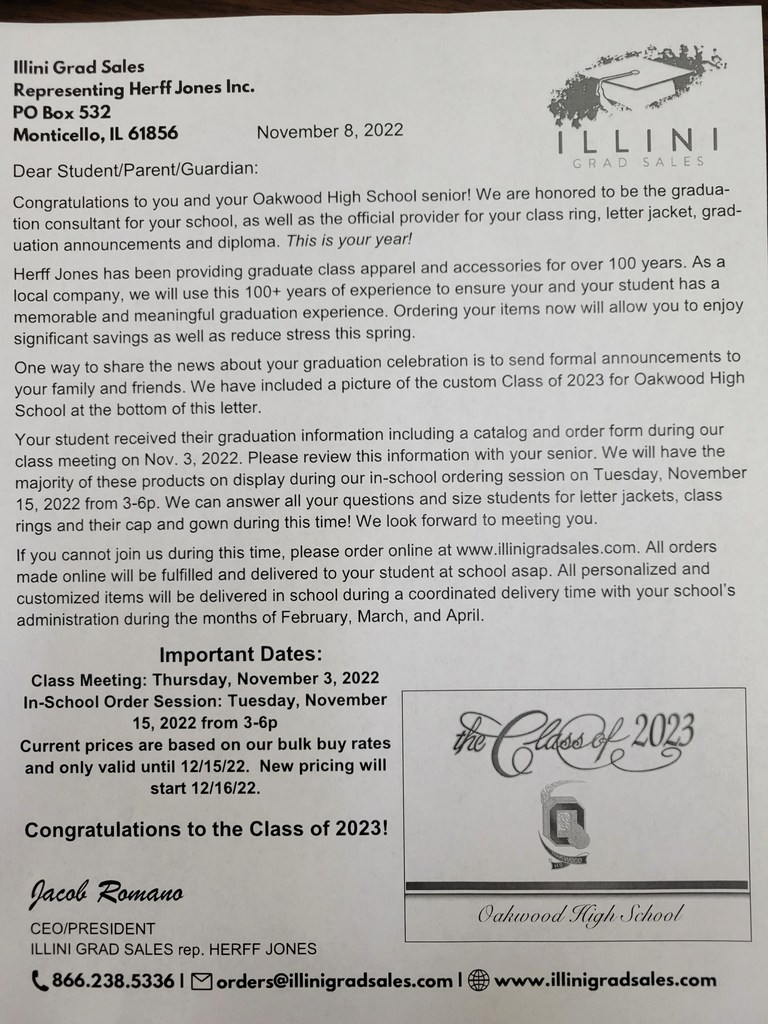 Congratulations to Addie Wright on Her Announcement of Signing with Quincy University to Play Basketball!!! Addie's Signing Day Will Be on Dec. 12th @ 515pm in the OHS Gym. Oakwood is Proud of All of Your Hard Work!!! Way to Go Addie!!!
Congrats to OSF Soccer Seniors Josh Ruch & Grant Powell on a Record Breaking Season & Careers!!! Grant Set the Record for Goals in a Season (31) and Career (68), Asst in a Season (27) & Asst in a Career (58)! Josh Set the Record for Shutouts in a Season (17) & Career (26)!
Congrats to OHS Students & OSF Soccer Members Josh Ruch, Brody Taflinger, Jacob Taflinger, Macen Phillips, Jacob Pricer, & Grant Powell (Not Pictured) for Their VVC/VC Selections! SFHS Students Reef Pacot, Zane Trimmell & Ty Smoot were also Selected! Great Season OSF!!!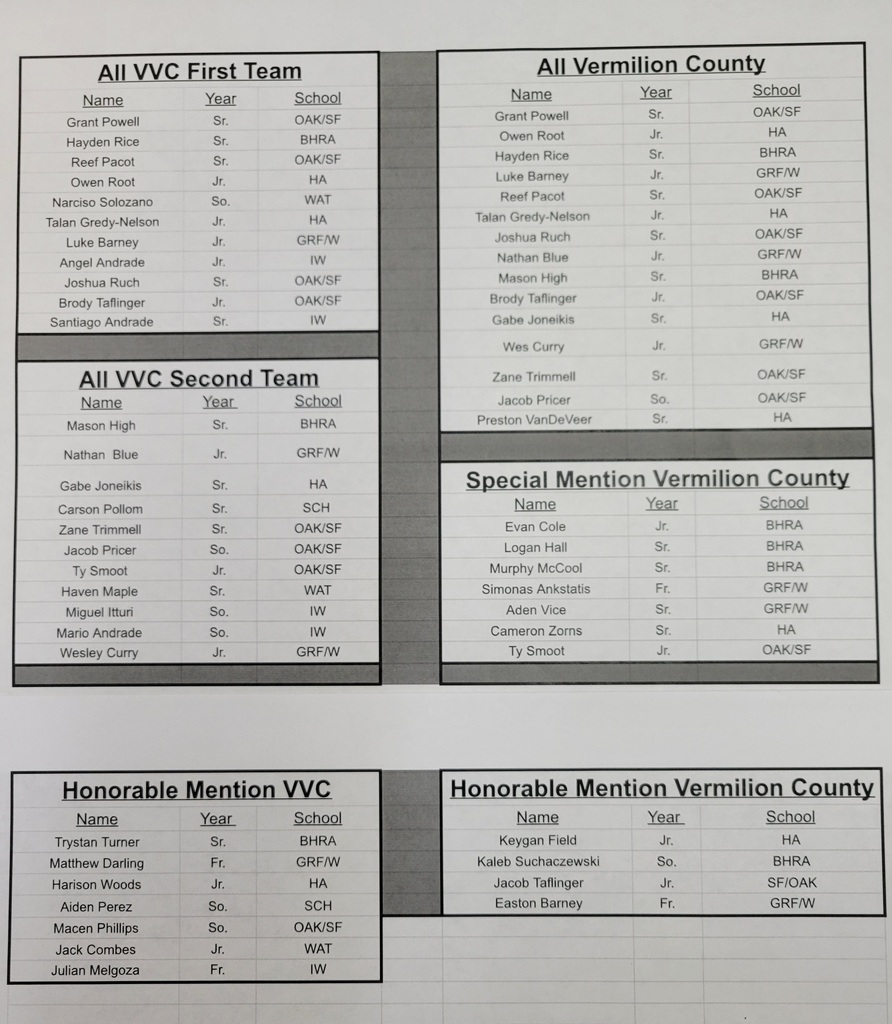 Congrats to Elora Boys on a Fantastic Swim Season! She Competed in the IHSA Sectional on Saturday Nov. 5th @ Champaign Centennial. She Placed 3rd in Her Heat (Backstroke) & 27th Overall. Elora also Placed 4th in Her Heat (Freestyle) & 27th Overall. She Did Not Qualify for State.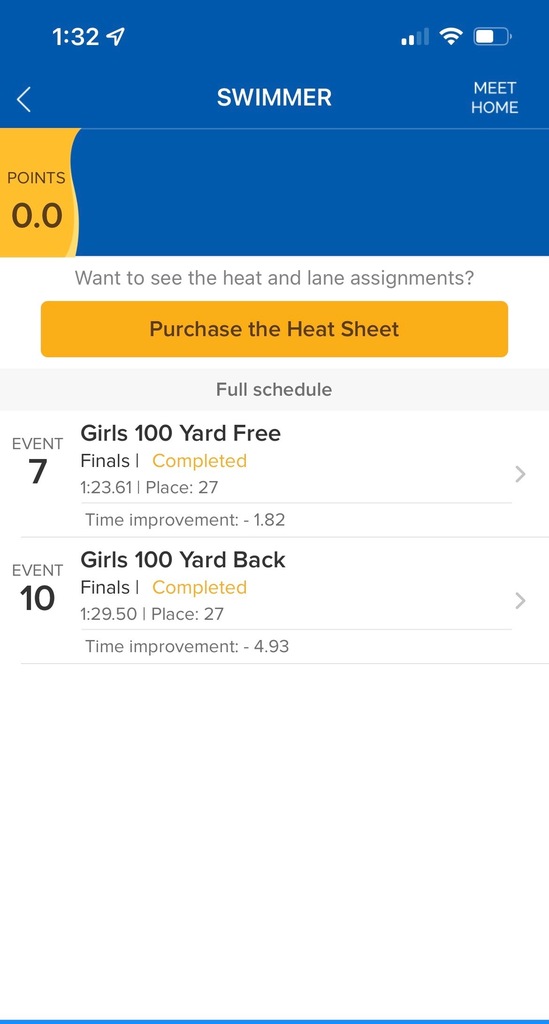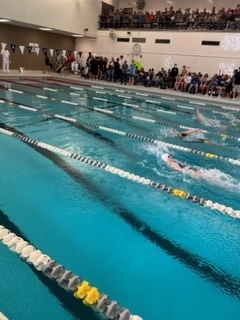 Congrats to Luci Morris for Being Selected to the 3rd Team All-VVC for Volleyball! Luci was also Selected as Special Mention All-County! Congrats also goes out to Nikita Taylor for Being Selected Honorable Mention VVC & Special Mention County. Maria Adams was Selected HM County!!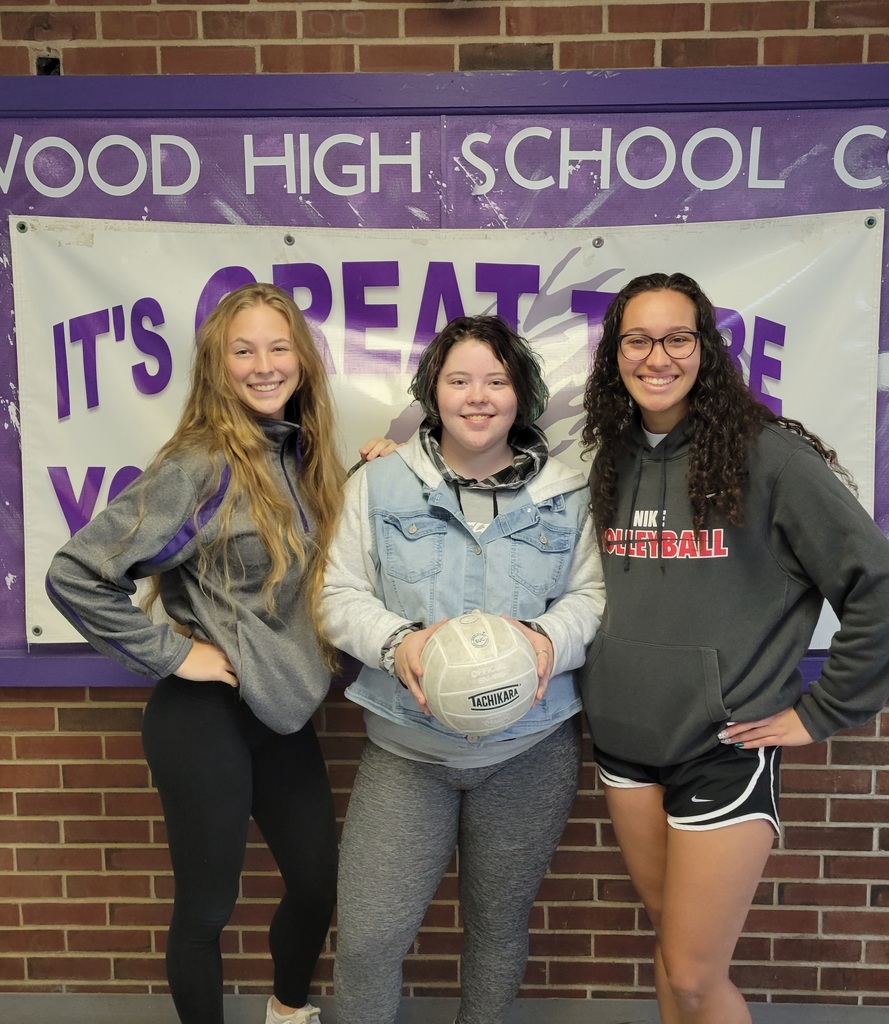 Congrats to VVC/VC FB Selections: Dalton Hobick 1st Team VVC & County (Punter & Defensive Back), Matthew Miller 1st Team VVC & County (Offensive Lineman), Travis Tiernan Honorable Mention VVC & Special Mention County, Chase H, Bryson M, Tanner P & Keevyn W Were HM County!!!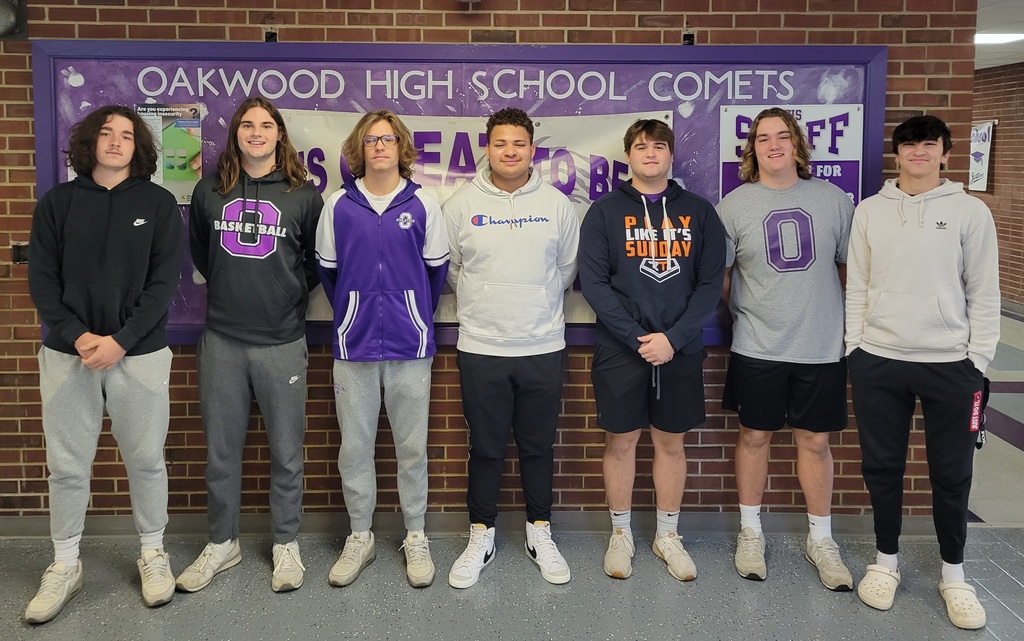 There is no school tomorrow due to the midterm elections. Public Act 102-0015 signed into law on June 17, 2021, designated November 8, 2022, Election Day, as a school holiday. Schools cannot require teachers and other school employees to work on November 8, 2022.
Oakwood Comet Football Cheerleading is Hosting a Fundraiser Next Monday 11/14 @ Monical's Pizza. Monical's Will Donate 20% of Your Bill to the Cheerleaders! It is Valid at Both the Tilton & North Danville Locations! Come Out & Support The Cheerleaders!!!
OHS Boys Basketball, OHS Cheer, OHS Comettes & OSF Wrestling All Officially Start Today 11/7/22!!!! OHS Girls Basketball Started Last Week!!! The First GBB Game is Next Monday 11/14 @ Home vs. Arcola @ 6pm! Good Luck to All of Our Athletes this Winter!!!