Volleyball tonight against PVO. #LetsGoKnights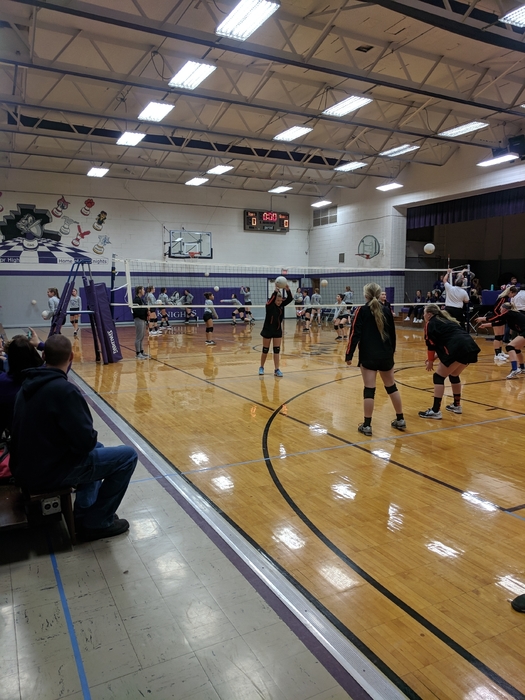 Parent team meeting today at 5:30. Discussing the spaghetti supper. If you are interested in helping out, you are welcome to attend.
Congratulations to the OJHS Knights 7th Grade boys basketball team for winning the Vermilion County Tournament.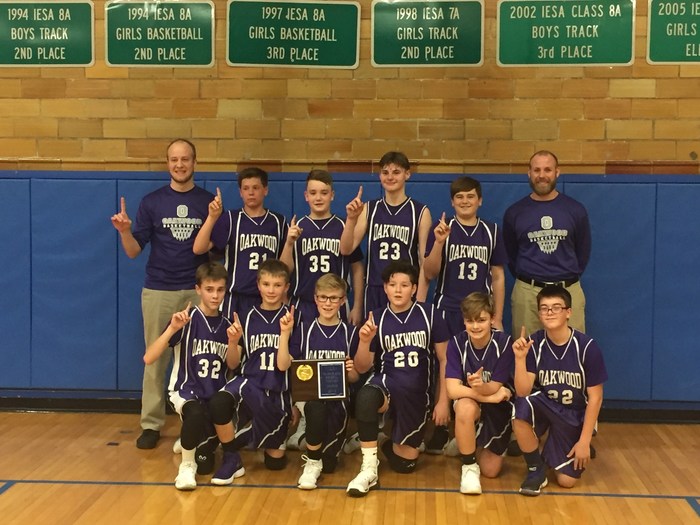 One quarter to go, Oakwood up by 10

At the half: Oakwood 18 Bismarck 12

After 1 quarter of the 7th grade county championship game, Oakwood & Bismarck tied at 7

Final score: Oakwood 42 Potomac-Armstrong 17

Knights up 26 - 10 at the half

7th grade boys begin county tournament tonight against Potomac-Armstrong. #LetsGoKnoghts

8th grade falls 41 - 39

7th grade falls to St. Joe by 7. 30-23.

Halftime of the 7th grade game: St. Joe 15 Oakwood 8.

Final score: Georgetown 42 Oakwood 27

At the half of 8th grade: Georgetown 19 Oakwood 13

7th grade beats Georgetown 39 - 10.

7th grade up 25-5 at the half.

7th grade boys get a win over Westville last night. #LetsGoKnights

Both 7th and 8th grade get wins over Paris Mayo on Monday night. Way to go boys!

Good luck this weekend to our cheerleaders in their first competition.

Final score: Gifford 30 OJHS 28.