Tonight's (Feb 6th) girls basketball game against Schlarman has been cancelled and rescheduled for Feb 7th at 6 pm at Schlarman. The girls game will be played before the Schlarman boys basketball game against BHRA.

All extracurricular/athletic activities for tonight February 6th involving Oakwood High School have been cancelled. We will let you know when things are rescheduled.

Tonight's OHS Booster Club meeting has been rescheduled to February 12th at 7:00 PM due to weather.

Attached is information on getting tickets and the security procedures for the IHSA Competitive Cheer State Finals on February 7th and 8th.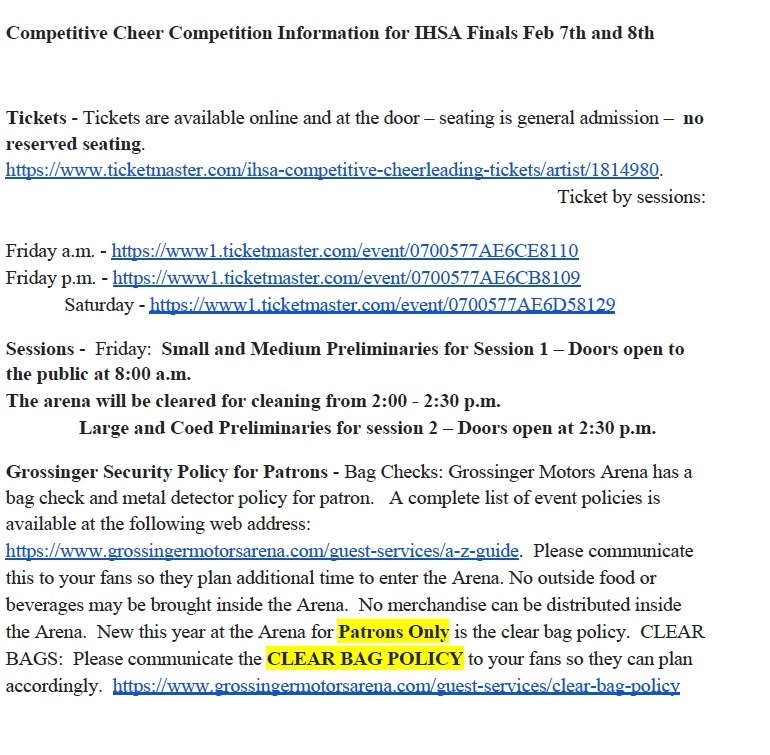 Our Competitive Cheer Team has qualified for state. We encourage everyone to go and watch them perform in Bloomington at Grossinger Motors Arena. They will perform at 12:55 PM on February 7th. Please visit IHSA.org and
www.grossingermotorsarena.com
for more information.

Tonight's 6:00 pm Girls Varsity Basketball is our senior night. The JV game will play two quarters followed by the varsity game. We will honor our seniors about 6:20 PM between the JV and varsity games. Be here early to help us honor our seniors.

OSF Wrestlers finished 5th out of 16 teams at the Litchfield Wrestling Invitational. Individuals placing were Reef Pacot 3rd, Gage Reed 1st, Connor Hutson 5th, Caleb Lashuay 4th, Caide Borden 2nd, and Jamison VanVickle 6th. #ItsGreatToBeYoungAndAComet #SaltForkStorm

Here are the activities for the week of February 1 to 9 at OHS.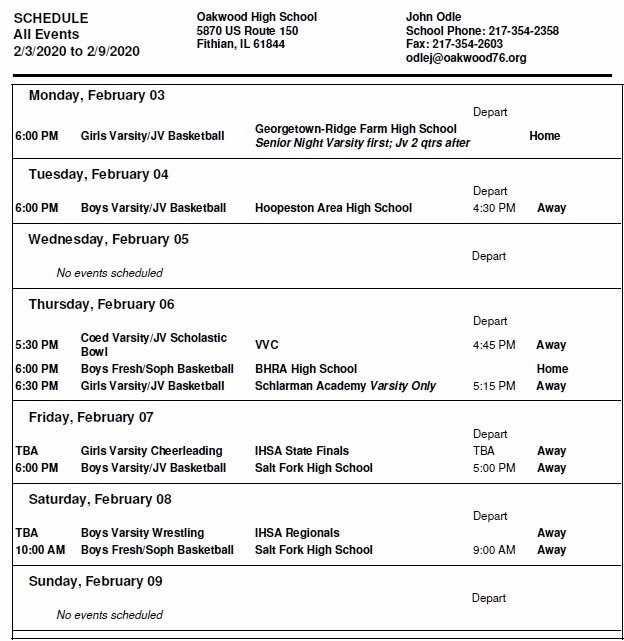 Tonight is OJHS recognition night during the boys varsity basketball game. The JV game will start at 6 pm followed by the varsity game. Come cheer on the Comets and see some of the student-athletes of the future.

The OHS Girls Basketball Team will play Chrisman tonight at OHS. The JV teams will only play 2 quarters starting at 6:00 PM. The varsity game will start after the JV game, but will be earlier than normal. So get here early and cheer on the Comets tonight.

Here are this weeks activities for OHS.

Riley Walker was recognized on Saturday night at the Vermilion County Basketball Tournament as a nominee for the Vermilion County Sportsmanship Award in Football. He received a patch and his certificate.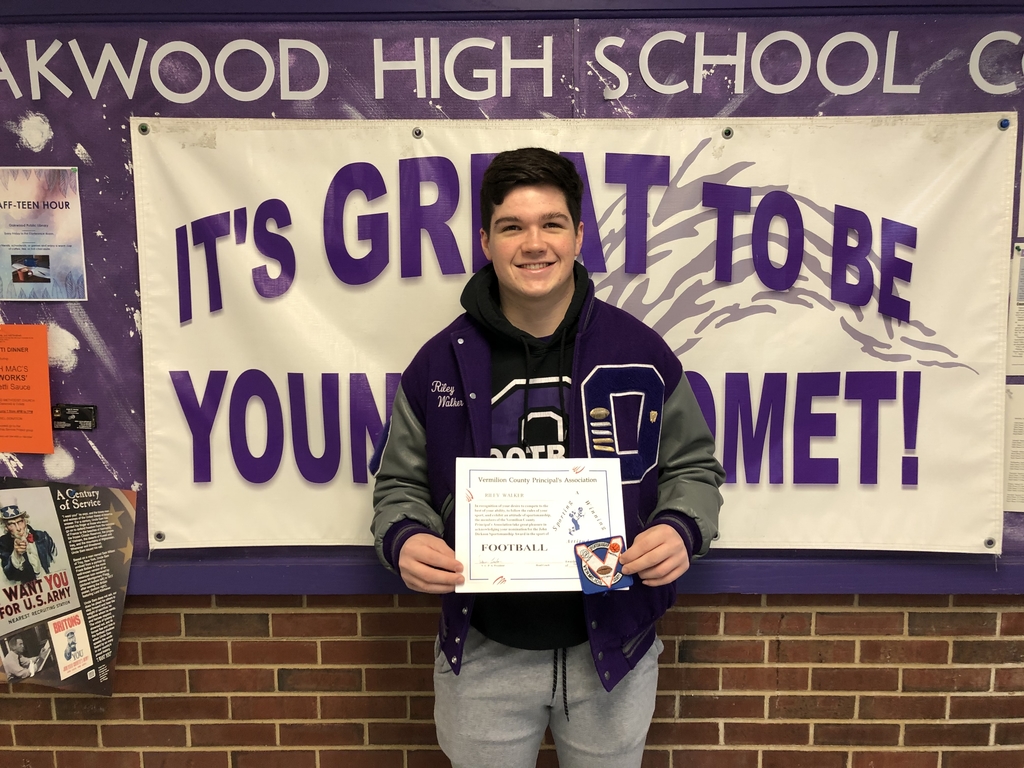 The Comets Boys Basketball team will be playing at Palmer Arena tomorrow at 5:00 pm against Westville. Come out and show your support.

The OHS Cheerleaders will be competing in the Vermilion County Championship tomorrow morning at 10:00 am at Palmer Arena. Come out and watch these talented athletes.

Come out tonight and watch the Comet Girls Basketball Team play for the Vermilion County Championship tonight at Palmer Arena. They will play BHRA at 8:00 PM.

We have a wrestling meet tonight at 6 p.m. at OHS against Rantoul and Charleston. Another great opportunity to come out and watch the wrestlers.

The pep band and the Comettes will be performing at the County tournament tonight. There are games at 5:00, 6:30, and 8:00. Go out and watch some games and see the kids in action. The varsity boys will play at 8 PM against Salt Fork.

It is a big night at OHS! We have a home wrestling match with Westville and Hoopeston Area starting at 6 pm in the OHS Gym. Also, our boys basketball team is playing Georgetown - Ridge Farm at 6:30 pm at the Palmer Arena. Come out watch some high school sports tonight!

Here are the weekly activities for OHS for the week of January 13th through 18th.

Good luck to the girls basketball team! They will be playing at 1:30pm today at Normal Community High School in the State Farm Holiday Tournament against Annawan.