Oakwood CUSD #76 will resume "In-Person" learning on Monday, November 8th. Our team has been working closely with the Vermilion County Health Department the past three days due to the increasing number of positive cases in our community. Please continue to adhere to the CDC COVID-19 preventative measures. *Don't forget to set your clocks back an hour this weekend.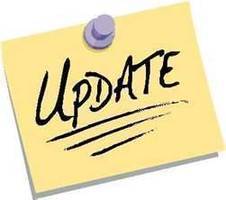 Good Luck to Macie Russell of the OSF XC Team. She Runs Tomorrow Morning @ Detwiler Park in Peoria, IL for the Girls Class 1A State Meet. She Will Run at 9am. Good Luck Macie!!!!
OSF XC Banquet Now Set for Friday Nov. 19th @ Salt Fork HS Cafeteria @ 7pm.
Nov. 4, 2021 - OGS Construction Update Starting November 15th, we will need to move all Junior High Practices and Games to our Newtown School site (OJHS). The plan is that this will continue until January 3, 2021 (second semester). We apologize for any inconvenience.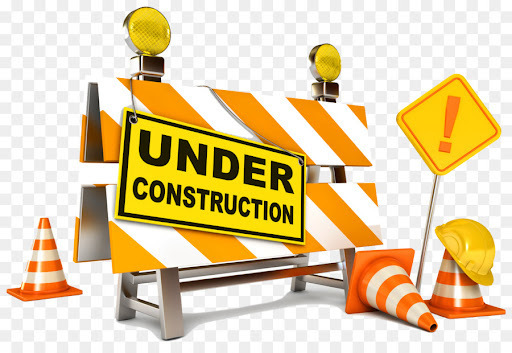 OHS Volleyball Banquet Has Been Reschedule for Tuesday Nov. 9th @ 6pm in the OHS Cafeteria.
Due to the temporary closure of Oakwood Schools, we will offer meals for pickup by parents / guardians of enrolled students. If you wish to pick up meals, you may request them by completing the form at the link below. Breakfast and lunch meals will be provided for all three days of this temporary closure. WEDNESDAY's meals will be available for pickup on WEDNESDAY from 11:30 to 12:30 pm on WEDNESDAY. CALL (217)446-6081 TO REQUEST MEALS FOR WEDNESDAY ONLY. Meals for Thursday and Friday will be available for pickup on THURSDAY ONLY from 11:30 to 12:30. ALL MEALS ARE TO BE PICKED UP AT THE GRADE SCHOOL IN THE CAR RIDER LANE. Pickup may be done by PARENTS/GUARDIANS ONLY. If you wish to pick up meals, you MUST COMPLETE THE FORM to request them. The form will remain open for responses from Wednesday, November 3rd at 12:30 pm until Wednesday, November 3rd at 11:00 pm for planning purposes. Please be advised that meals are only available for students enrolled in Oakwood schools - siblings in the home are NOT eligible as they have been in the past. This is due to the USDA ending specific waivers that enabled us to serve this population this past year.
https://forms.gle/FnVrSfK4N3EZcK9A9
Thank you for your patience and understanding. Sheila Odle Food Service Director
TEMPORARY SCHOOL CLOSURE DUE TO COVID-19 11/2/21 - We have at least 11 students within all three buildings that are COVID positive and another 200+ students and rising that have been excluded. The VCHD has advised us to do a Temporary Closure of all Oakwood Schools & activities beginning at 3:30 p.m. today & transition to Remote Learning for the remainder of the week (11/3,4,5). We will keep you updated as necessary. Thank you for your patience and understanding. Larry Maynard, Superintendent
OSF Soccer Award Winners: All VVC & County Team Selections were Joe Lashuay, Reef Pacot, Grant Powell, & Josh Ruch. Brody Taflinger was VVC & County Special Mention. Zane Trimmell was County Special Mention & VVC Honorable Mention. Carlie Thompson was County Honorable Mention!!!!
OHS Girls Basketball Season Starts Today!!! Practice is from 3-515pm Today @ OHS Gym. Please Make Sure Everyone Has an Updated Physical on File w/ Our Nurses Office. OHS Will Begin Their Season @ Arcola on 11/15. 1st Home Game will be on 11/18 vs. STM. Go Comets!!!
Upcoming Fall Sports Banquets. OSF Soccer will be on Monday 11/1 @ 630pm @ the OGS Cafeteria. Volleyball will be on Thursday 11/4 @ 6pm @ the OHS Cafeteria. Football will be on Wednesday 11/10 @ 6pm in the OHS Cafeteria. OHS Cheer will be on Saturday 11/13 @ 430pm @ CU Adventures
Oakwood Area Food Pantry-Announcement The 8th Annual 5k Turkey Trot on Saturday, November 20th @ 9am. Registration information is online at
www.feedoakwood.myevent.com
. Registrations must be received by Nov. 6th to get a race shirt and medal. We do hope you'll join us!
OSF XC Girls Team Advances to Sectionals!!!! OSF Will Run @ Decatur St. Teresa This Coming Saturday 10/30. The Girls Race Begins @ 10am. Congrats & Good Luck OSF!!!
Varsity Football Lost to Salt Fork on Friday Night 8-2. This was the Last Game of the Regular Season for Both the Football Team & Cheerleaders. Good Luck to our Seniors & Oakwood Athletes as We Begin to Transition to Winter Sports & Activities.
OHS Volleyball Will Begin the IHSA Class 2A Volleyball Regional @ SJO Tonight. They Will Play BHRA @ 630pm. Bus Departs @ 5pm.
OHS Volleyball Will Play @ Rantoul Today. Freshman Game Will Start @ 5pm and JV Game @ 6pm. This Will Be the Last Regular Season Contest for OHS VB Before Regionals Start on Monday 10/25 @ SJO. OHS VB Will Play BHRA @ 630pm @ SJO Regional.

Parent-Teacher Conferences start tonight from 4-7 PM. You can make an appointment on the oakwood76.org website. Put your choice of in-person or telephone conference in the comments section. In-person conference attendees must wear a mask while in the building.
Our desire is to be relentless in telling the Oakwood CUSD #76 Story about the value and impact of education for our students and learning. Today, we have created an Oakwood CUSD #76 Facebook page for positive communication of our schools and community.
Congratulations to the OSF soccer program on their victory today to move towards the regional championship on Tuesday! Great to see so many parents & spectators today supporting our student athletes! Keep moving forward!
Congratulations to the youth football program and cheerleaders for another successful season! Great to see so many parents and spectators supporting our students! OAKWOOD PRIDE!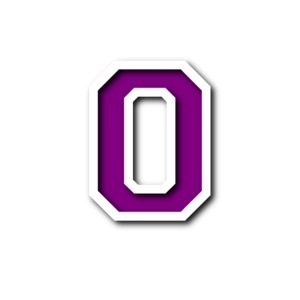 *The Marty McFarland Field Dedication Has Been Postponed Until Next Friday Oct. 15th Due to Unforeseen Circumstances. This Dedication Will Now Take Place at Halftime of the Varsity Football Game on Oct. 15th. *Tonight's Game vs. Hoopeston Will Go on as Normal w/Kickoff @ 7pm.