Thank you to Ethan Brewer, 2022 graduate of OHS, who built this pavilion as his Eagle Scout project over the weekend of August 27 & 28th. He fundraised every dollar spent, made the plans, organized the volunteers to come, as well as helped build. We are very proud of you!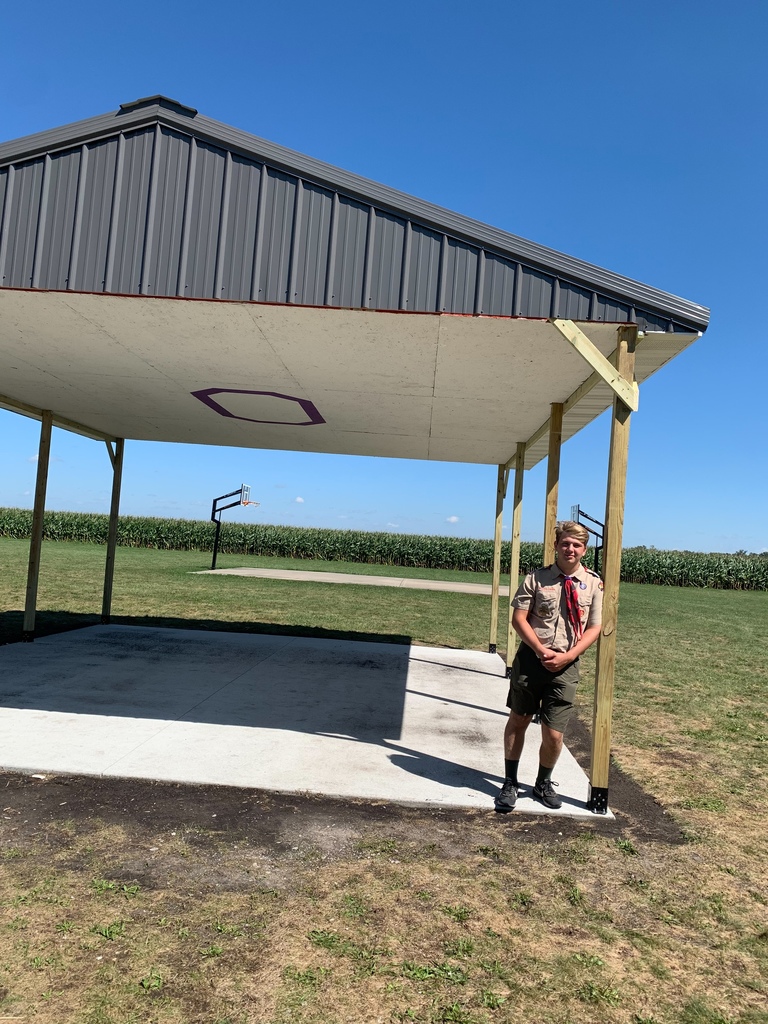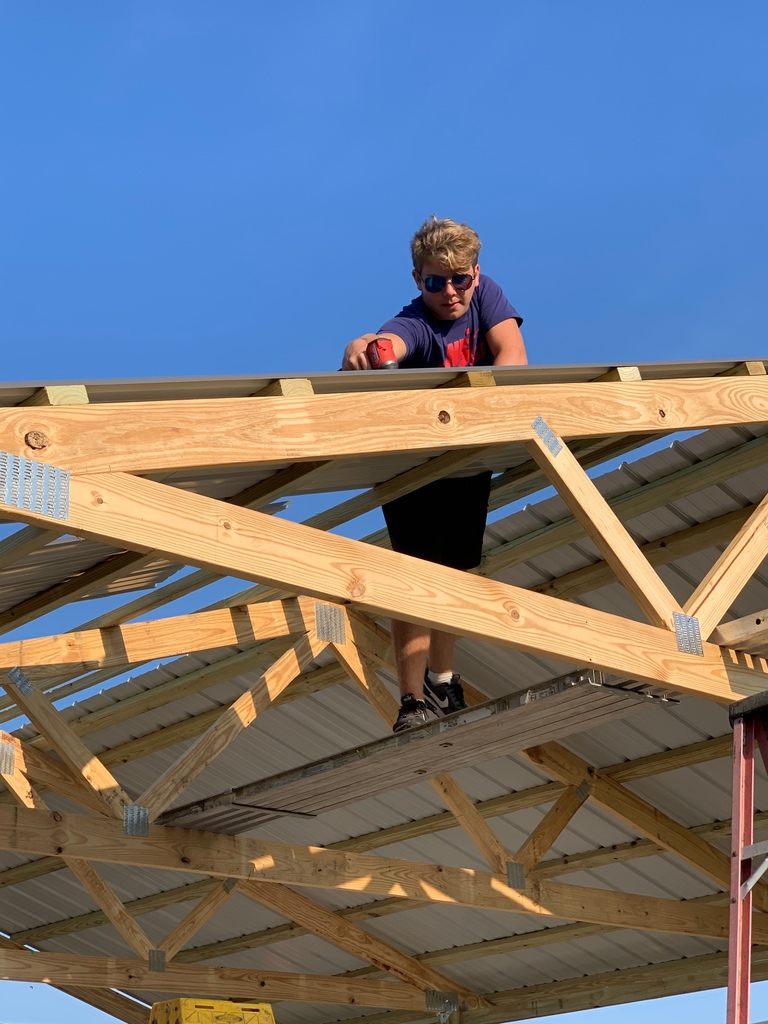 We welcome the entire Oakwood Community to walk through the NEW JUNIOR HIGH SCHOOL wing on Monday, August 29th from 4:00 - 5:30 pm. The entrance is located on the NW corner of Sailor and Scott Street. Parking is available in the East parking lot. We hope to see you! For the O!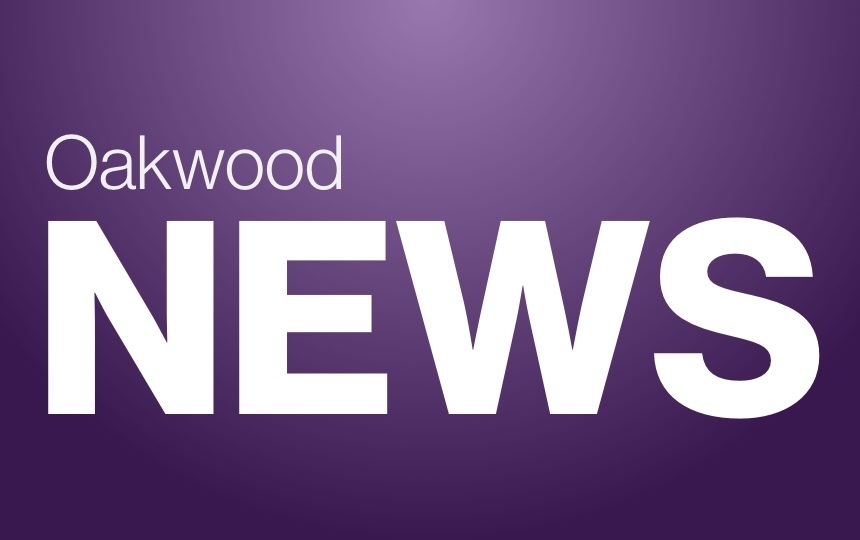 I am so thankful to get to share leadership with this wonderful administrative team of educators. We are excited and ready to serve our students, staff, and community! Thankful For the O! Superintendent Maynard
Physical Education & Extracurricular Weight Room - "The Pit"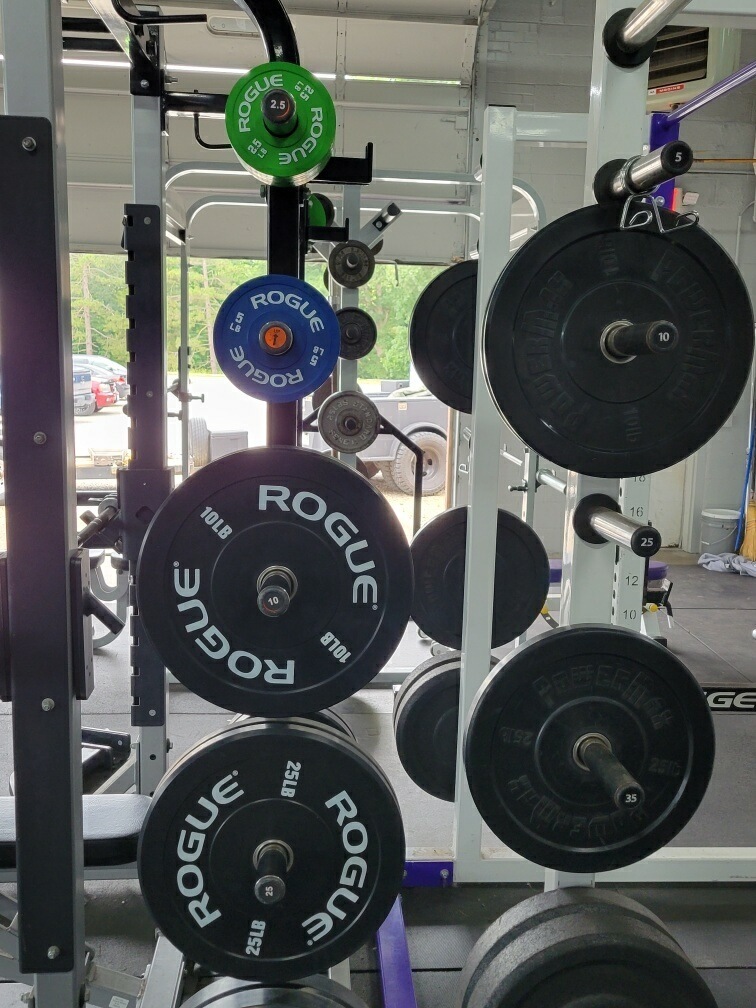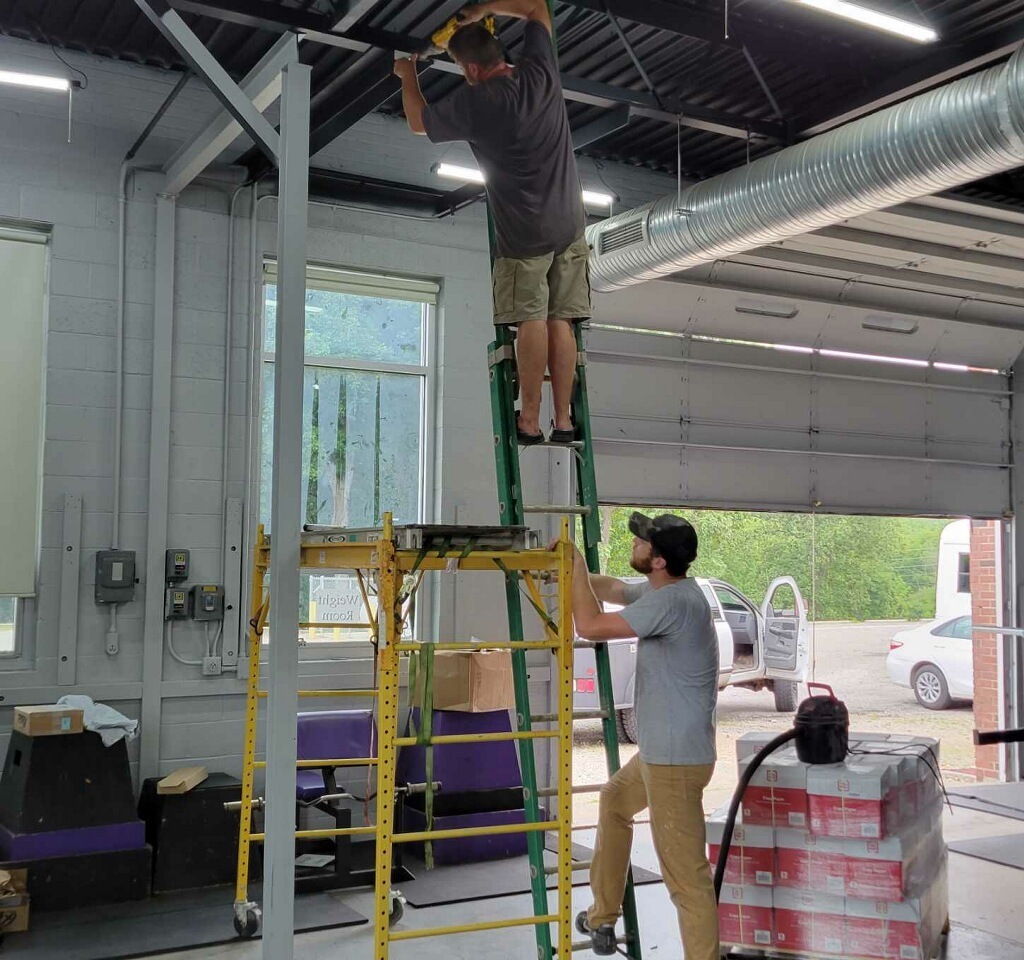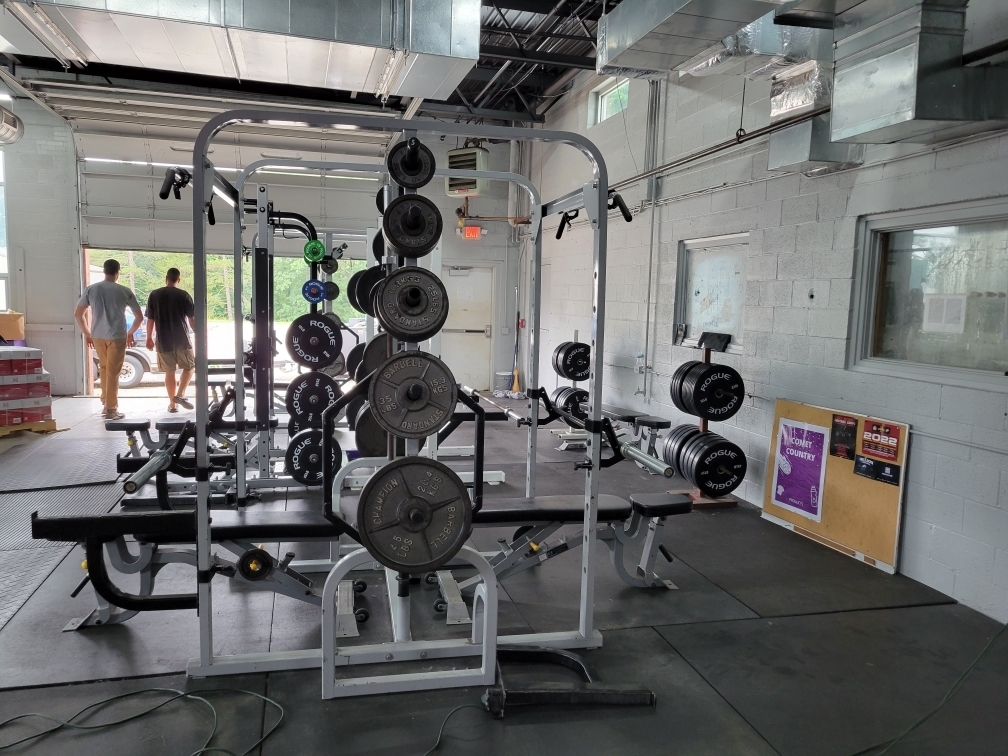 OHS Physical Education and Extracurricular Renovations!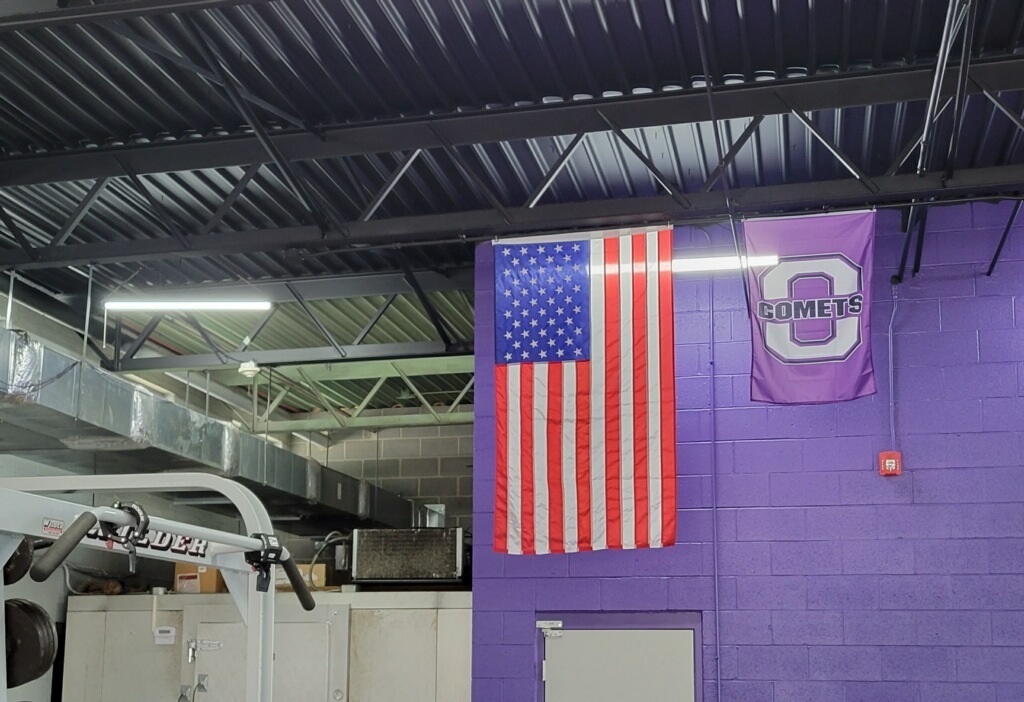 Meals are NO LONGER FREE for all students. The USDA ended the waivers that allowed for free meals for all students at the end of last year. If you believe your student qualifies, you will need to complete a household eligibility application. Call 217.446.6081 for more information.
Excited to welcome our talented new teachers...The class of 2022! Welcome to the Oakwood CUSD #76 Family! You BELONG here!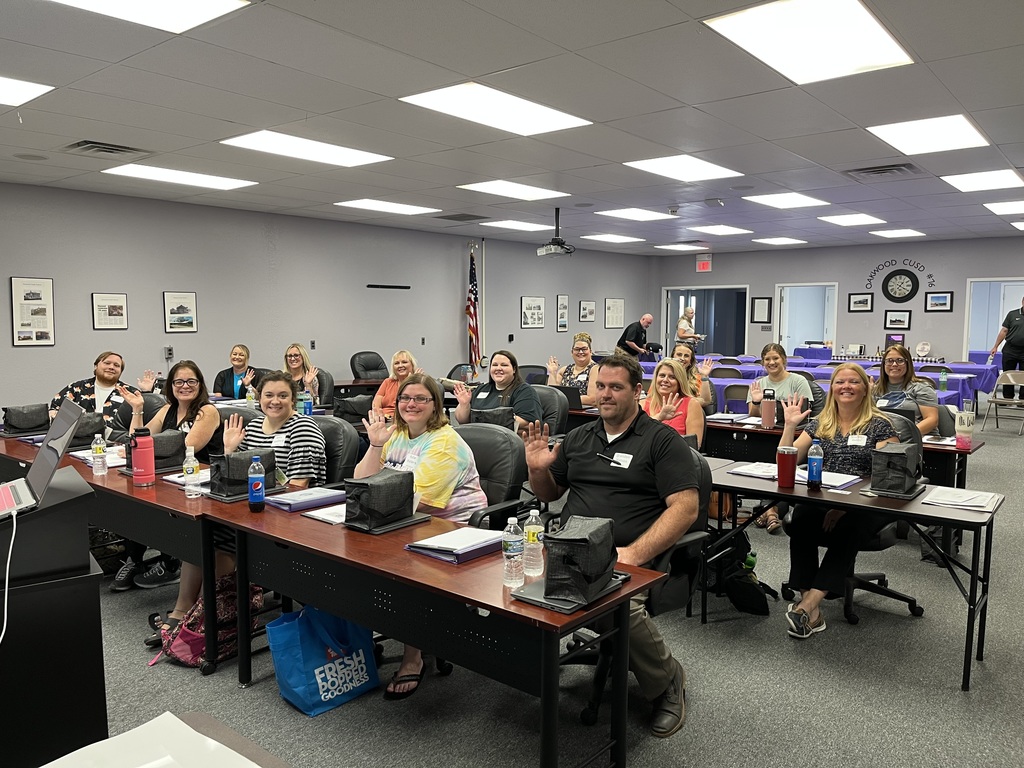 BACK 2 SCHOOL - SHOPPING Dear Parents, Mark your calendars, back-to-school shoppers, August 5 through the 14 is Illinois' State Sales Tax Holiday. This is a ten-day period where consumers can purchase clothing and school-related items at a reduced sales tax rate. The state's portion of the sales tax will be reduced from 6.25% to 1.25%. Items include qualifying clothing and footwear with a retail selling price of less than $125 per item. School supplies are not subject to a $125 price cap.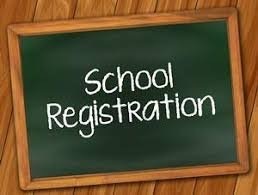 Be sure to tune in to listen and learn about the exciting Back to School News for 2022-23 School Year at Oakwood CUSD #76. The broadcast will be live on Aug 4th at 7:30 am on 1490 WDAN AM. For the O!
Oakwood Proud! Today, we were able to move the entire Junior High from Newtown into the new Junior High facility in just four hours! Wow! Thank you to our amazing Custodial Team, Mr. John Sudlow, Mr. Tim Lee, Unit Office Staff, Administrative Team, and especially the OHS Football Team and Coaches who volunteered to load and unload our trucks today...these young men were amazing and displayed what it means to serve this community and school district! Let's get out and support these young men this fall on the gridiron! Thank you all for making a difference! It's a Great Day! Mr. Maynard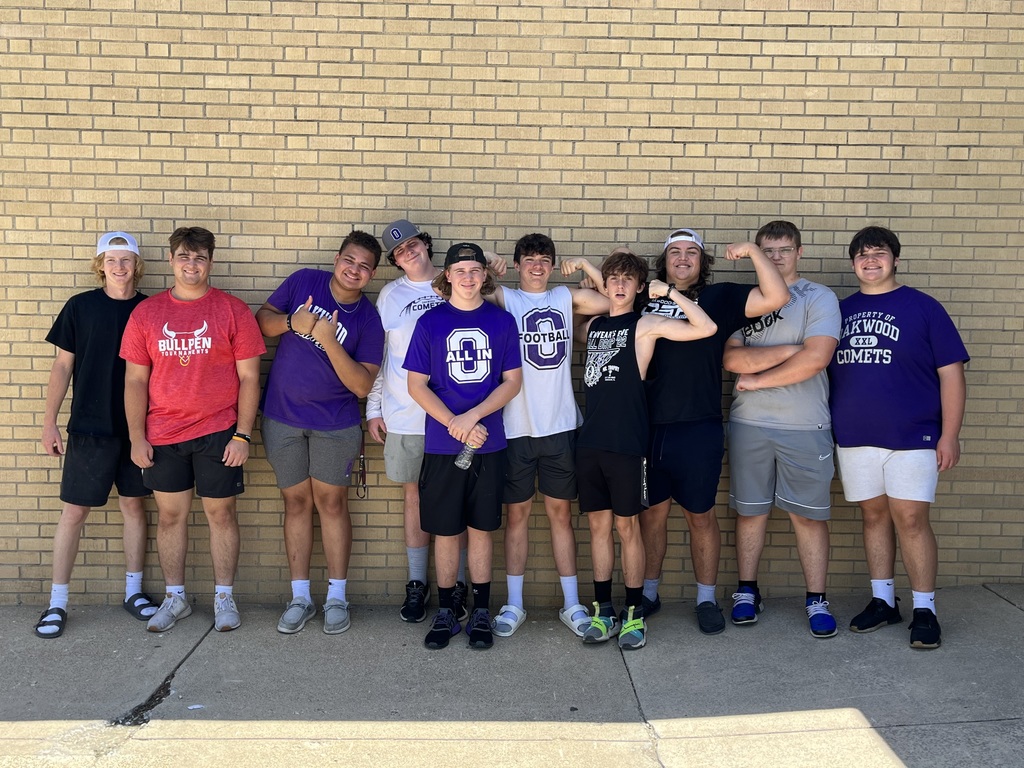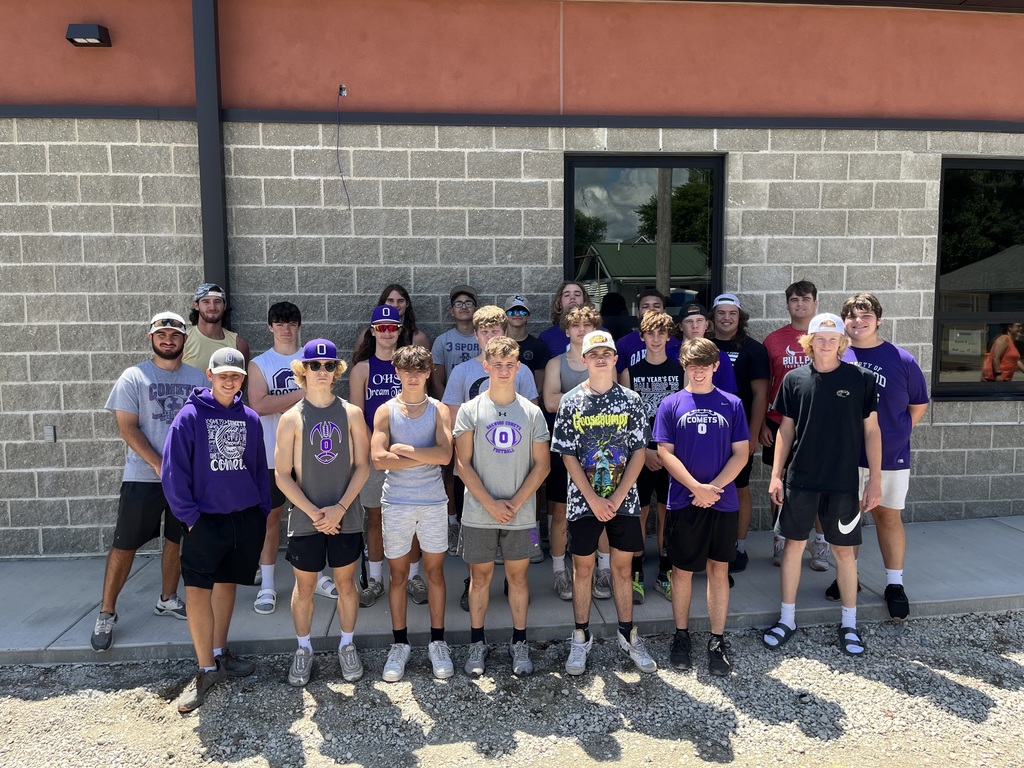 Take a look at the new OHS Family and Consumer Science Lab! Click on this link:
https://5il.co/1em7x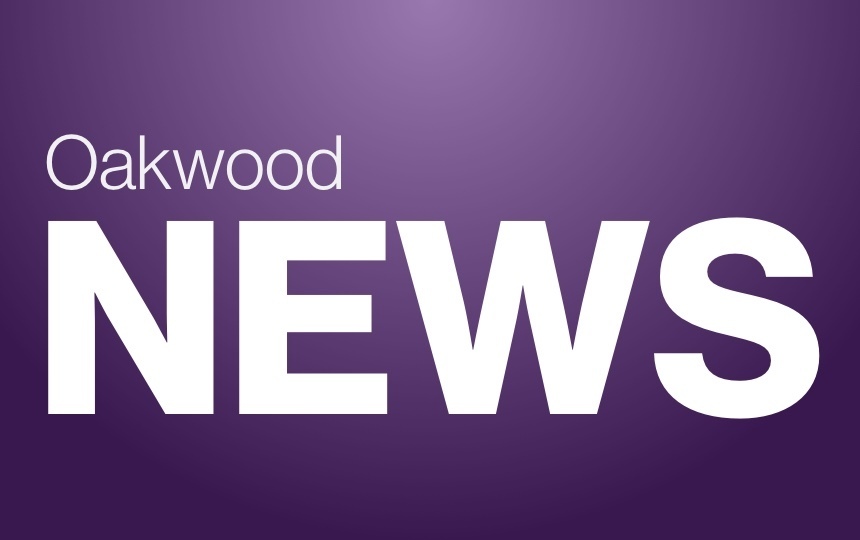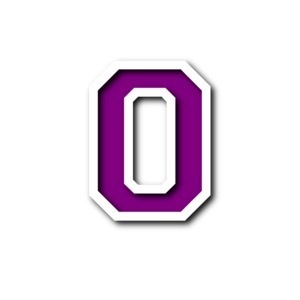 Here's the link to the latest "For The O!" newsletter from Superintendent Maynard. Included is the latest Registration Information:
https://5il.co/1edbz
Hey Team Oakwood, Come and join us for the 4th Annual OGS PTO 5K Color Run/Walk on Saturday, August 13, 2022, at 9:00 a.m. The sign-up information is attached. Thank you to our PTO for their amazing support and heart for kids!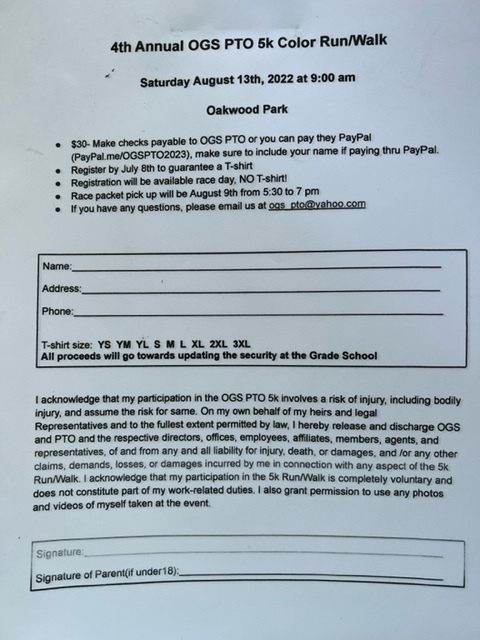 Here's the link to the June 2022 Edition of the For The O! Newsletter from Superintendent Maynard:
https://5il.co/1cjje
At this moment and in the days ahead, let us keep the children, educators, parents, families, and community of Robb Elementary in Uvalde, Texas in our thoughts and prayers. Our hearts are a deep well of sorrow today.
The Oakwood Board of Education on Wednesday, May 18th, approved an increase of $0.10 per meal at all grade levels for National School Lunch and Breakfast Programs. Link to the new pricing structure may be found here:
https://5il.co/1atl7
School fees including registration fees remained the same. Link to the registration fee schedule may be found here:
https://5il.co/1atl8
BE ADVISED the USDA has NOT issued waivers that would have provided for free meals for the 2022-23 school year. Therefore, we will be back to pre-COVID 19 meal service payment methods. Household applications for free or reduced meals will be available when the USDA releases them after July 1st and will be available on our website. If you need a hard copy, please contact the Unit Office by calling 217-446-6081 after that time.
Congratulations to Austin McDaniel as He Qualified for the IHSA State Track Meet in the Triple Jump & 110 Hurdles!!!! Way To Go Austin!!! FTO!!!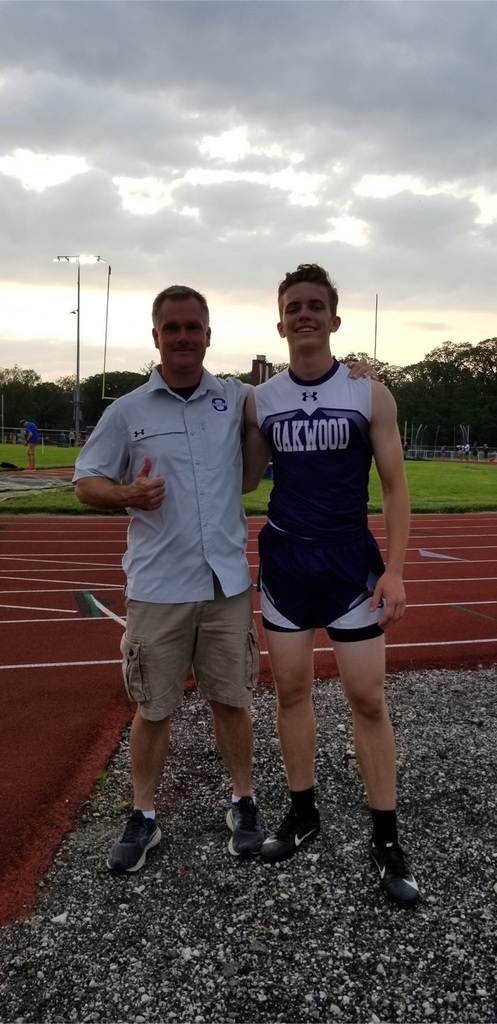 Carsen Dudley got 3rd in State at IESA Class 3A! We could not be more proud of him. He PRed at 5'6" in High Jump. Congratulations to Carsen and Coach Delegge! Oakwood Proud!