OAKWOOD CUSD #76 IS IN NEED OF SUBSTITUTE TEACHERS!!! Make an impact on our students, join a great team of educators, earn extra income $125 per day, explore a possible teaching career. Contact Dinah Clingan at 217-446-6081.
https://www.roe54.k12.il.us/page/licensure
​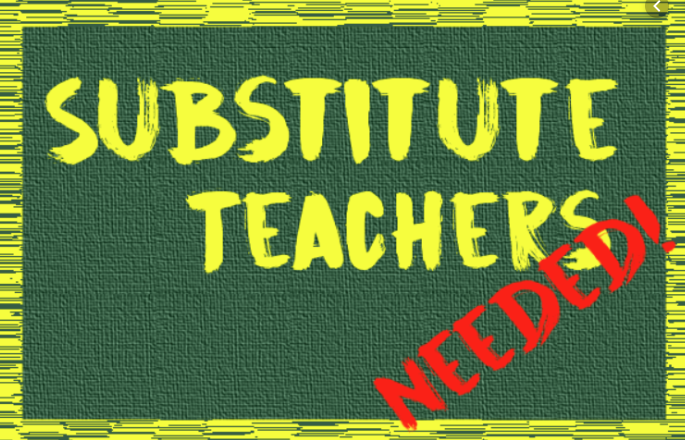 E-LEARNING DAY on WEDNESDAY, JANUARY 25, 2023 Dear Oakwood CUSD #76 Families, Teachers, Staff and Students: Oakwood CUSD #76 will utilize an E-Learning Day on Wednesday, January 25, 2023, due to the forecasted Winter Storm Warning.  Kind regards,  Mr. Maynard
Congratulations to Ms. Lapenas! A champion for the students and staff of Oakwood Grade School and our District!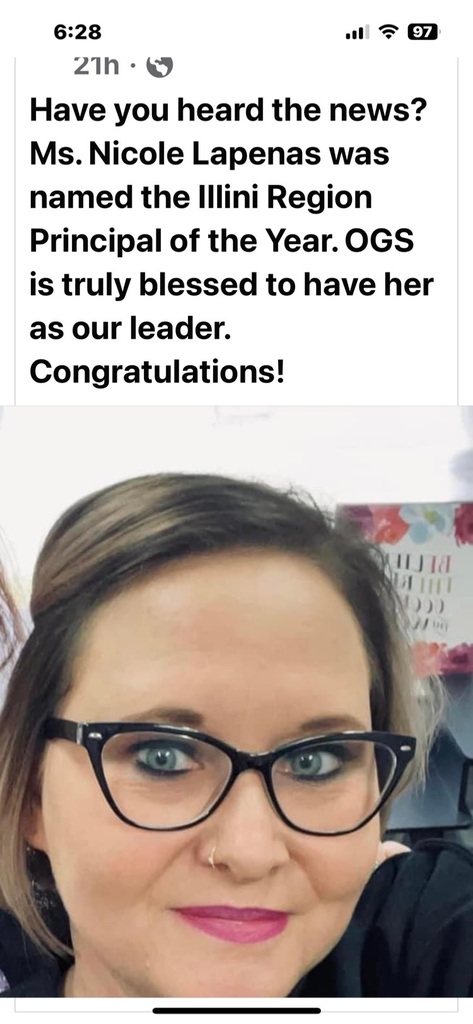 Congratulations to our 6th Grade DARE Graduates 2023! Deputy Miller is excellent and leads a great program for our school. We Appreciate our Vermilion County Sheriff's Department and Oakwood Police Department!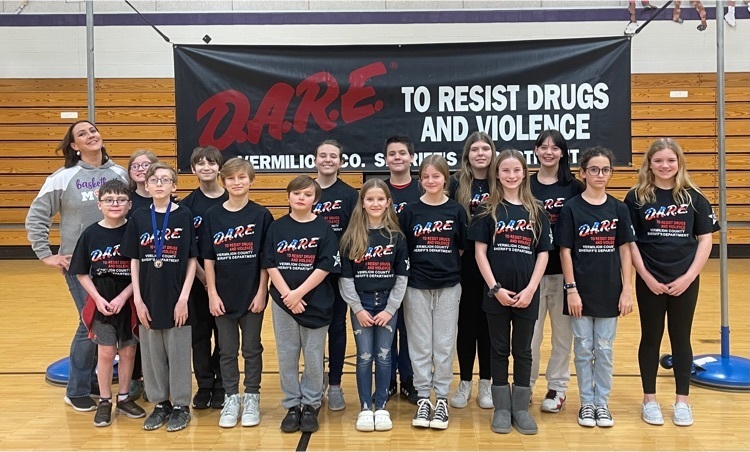 Martin Luther King Jr. Day` I am thankful for this man's life, mission, and message!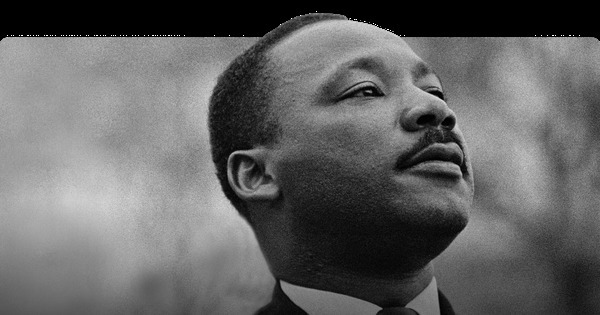 Congratulations to our eighth grade boys basketball program! They are the Vermilion County champions! We are proud of you!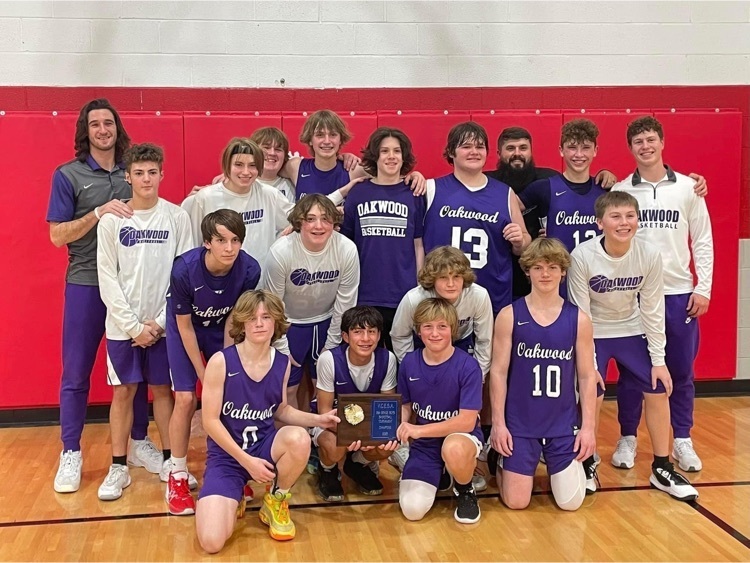 SCHOOL RESUMES ON 1/3/23. We look forward to seeing all of our students and staff! Happy New Year!

Teacher Shortage Crisis - Plan of Action Meeting on 1/4/23. For more information, click on the following link:
https://www.smore.com/vk1c0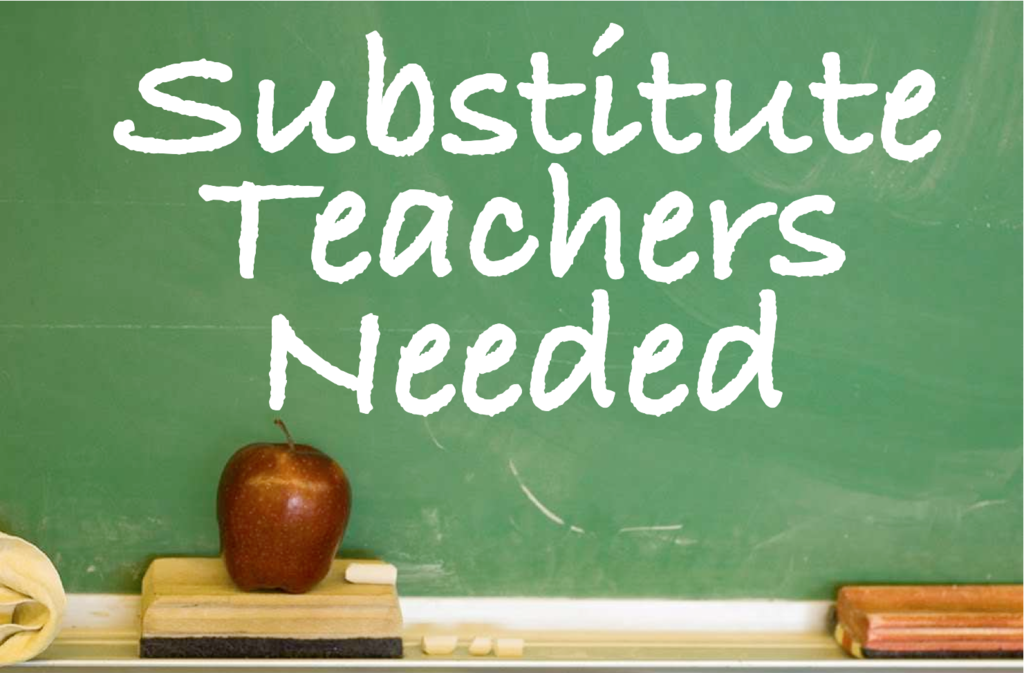 Here is the link to the Oakwood CUSD #76 Crystal Apple Awards for December 2022! We have so many great people that add value to our school district and community! Click on this link:
https://www.smore.com/j2dy8
Enjoying the annual Seniors Holiday Dinner provided by our OHS Student Council!!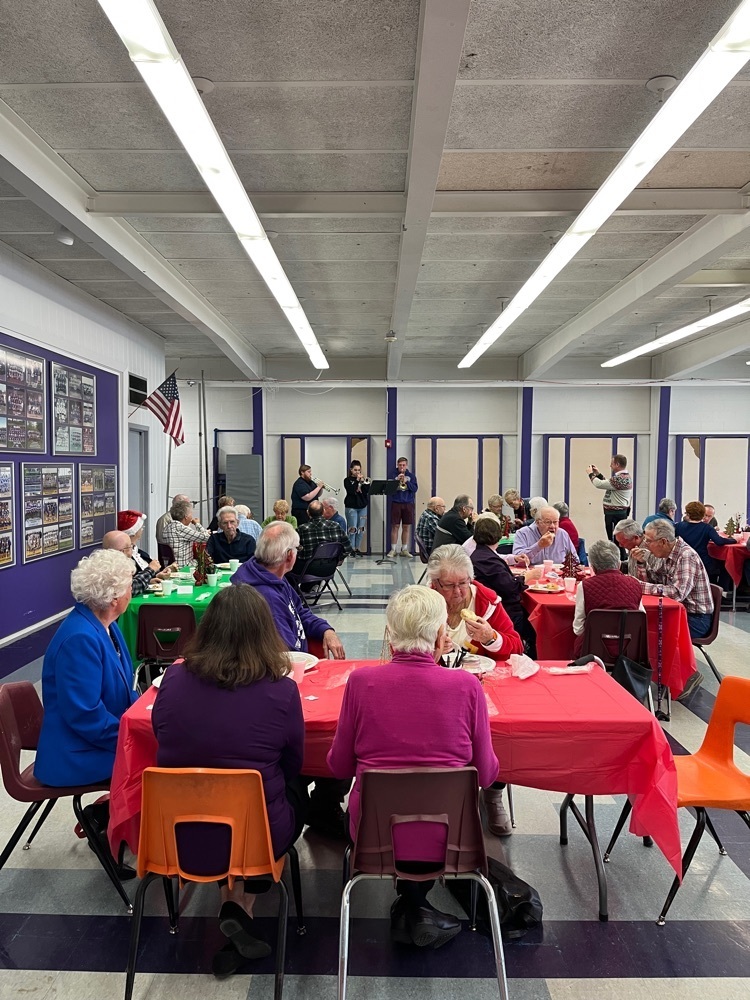 Mr. Napolitano and a Couple of OHS Band Members Played at the Senior Citizens Dinner Today!!! Thanks Mikayla & Doug!!! The OHS Band Will Perform on Friday 12/8 for Their Annual Christmas Concert. The Concert Starts @ 7pm in the OHS Gym. Great Job OHS Band & Good Luck on Friday!!!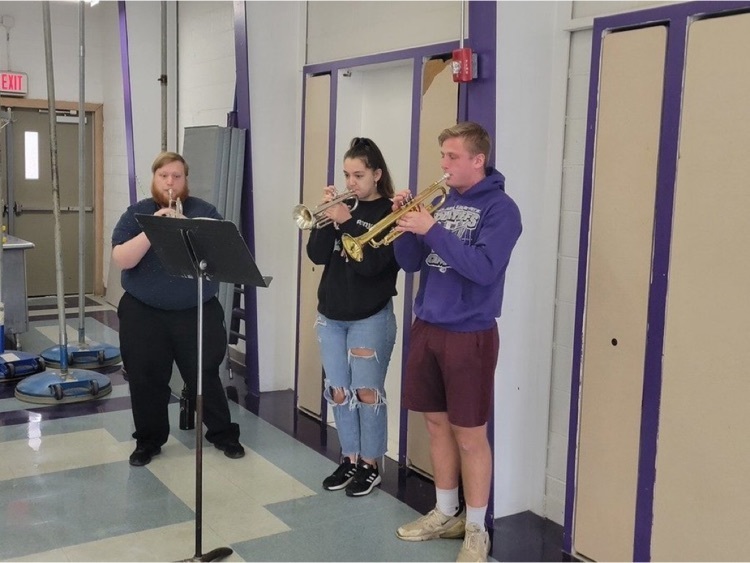 Wednesday, December 7th is an early dismissal day. Oakwood High School dismisses at 11:30 AM, while Oakwood Grade School and Oakwood Junior High School dismiss at 11:40 AM. Oakwood High School is also hosting a Senior Citizen's Holiday Lunch at 11:00 AM on Wednesday, December 7th in the OHS Cafeteria. Please contact the OHS office at 217-354-2358 to make a reservation.
Oakwood School District is seeking substitute workers in the following areas; Substitute Custodial Workers - Contact John Siddens, Head of Maintenance at
siddensj@oakwood76.org
Substitute Teachers - Contact Dinah Clingan, Human Resources at
clingand@oakwood76.org
Substitute Bus Drivers - Contact Charlotte Lunt, Transportation Director at
luntc@oakwood76.org
Please contact the Unit Office at 217-446-6081 for further questions.
Dear Oakwood Families, I'm so thankful for the great students, staff, and parents that make our district a special place for students to learn and grow. I wish all of our families a holiday filled with good food, good company, and good times. Gratefully, Mr. Maynard

Wednesday, November 23rd is an Early Dismissal Day. OHS dismisses at 1:40 PM while OGS and OJHS dismiss at 1:50 PM. There is no school on Thursday, November 24th and Friday, November 25th. Happy Thanksgiving!
NOVEMBER 15, 2022 - SCHOOL BOARD MEMBERS' DAY Thank you - Oakwood School Board Members As Superintendent, I would like to take this opportunity to express my gratitude to one of the hardest-working groups of volunteers in the community. The Oakwood Community Unit School District No. 76 Board of Education is elected by the community to represent the values and people of the community in the oversight and direction setting of the schools. We are blessed to have such a dedicated group of individuals who voluntarily give hours each month to fulfill their roles to do what is in the best interest of our students.