CONGRATULATIONS to the OHS Art Department for your amazing performance at the VVC Art Show this year! You received 74 out of 217 awards given to the 7 schools who participated. We are very proud of you! Thank you Ms. Amanda Nichols and all of our Art Students!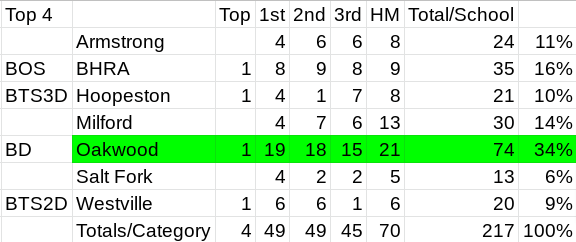 HAPPY SCHOOL LIBRARIANS DAY! Thank you to Mrs. Grimm, Mrs. Wienke, and Mrs. Hale for your service to our students. You are the Best and we appreciate you!
Here is the link to the VVC art show. There is a lot of great local student art in here and some fine work by the Comets! Please look through and see what your talented students are doing in art class.
https://tinyurl.com/vvcartshow2021
. Thank you to the following sponsors and especially Ms. Amanda Nichols (Teacher).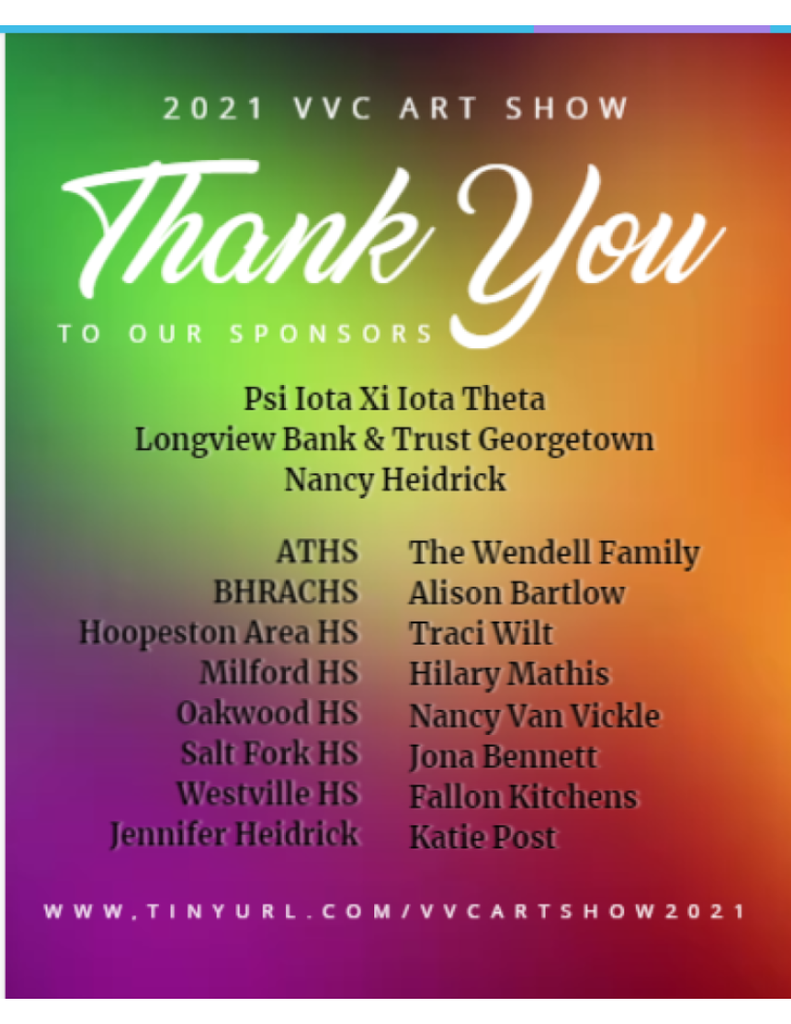 Congratulations to the OSF Soccer Team and Coaches for their VVC Championship!

The OSF Soccer team will play at Watseka today at 4:30 PM. The field is located at 1200 East Grant Street. Spectators are welcome.
*The purpose of this Special Board Meeting is to discuss and consider the contract extension for employment of Larry Maynard as Superintendent of Oakwood Community Unit School District No. 76. This meeting will go into closed session for this employment and compensation discussion.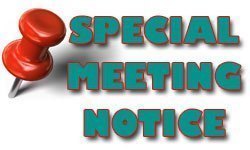 Our hope is that our students & staff have have a wonderful Spring Break & Easter. We look forward to seeing you tomorrow, April 5th. Also, thank you John Odle (OHS) and Lisa Acton (OGS), as we celebrate you for your hard work and service ~ For The Oakwood Students! #APWeek21
Thank you Lisa Acton, Assistant Principal, Oakwood Grade School, for all your hard work this year! #APWeek21
Thank you John Odle, Assistant Principal, Oakwood High School, for all your hard work this year! #APWeek21
"Officer Friendly's" reminder: We need your help in keeping our kids safe near Oakwood Grade School. The drop off and pick up times have been a little scary with the following violations that have occurred in our school zone; *Passed a stopped school bus with lights flashing and the stop arm extended. * Driving down the one way streets the wrong way. * Aggressively cutting in front of other drivers who are waiting in line. * Blocking residential driveways. Please watch for out for the increased number of children walkers with the nice weather. Thank you for your help in keeping our students and community safe :)

SPOTLIGHT! Recipients of the 2020, 2021 Golden Ruler Award of Excellence; J. Johnson, S. Wienke, A. Mackiewicz, D. Gaugler, J. Harper, J. Sheehan, L. McMasters, D. Alpers, D. Clingan, S. Odle, & T. Lee. Presentations at the April BOE mtg. We all celebrate you!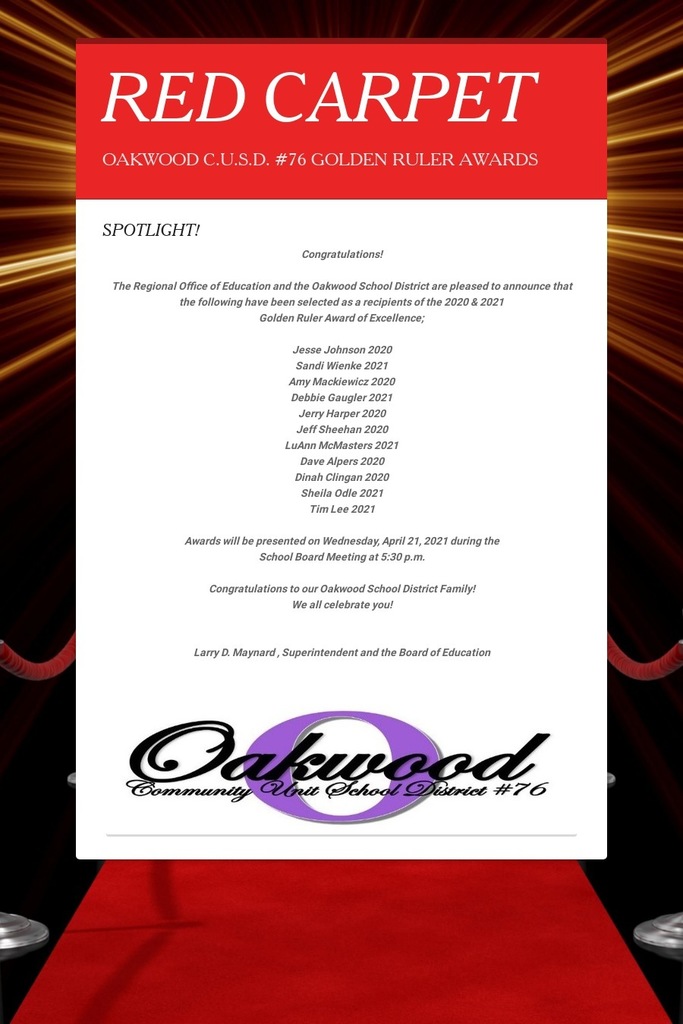 Five Correlations to School Improvement by H. Brewer 1. Acquisition of Basic Skills (Read, Write, Math, Listen, Think, Speak) 2. High Expectations 3. Strong Instructional Leadership 4. Pupil Progress Monitoring 5. Safe and Secure (Orderly & Caring) Environment
The March School Board meeting can be joined through Google Meet on 3/17/21 at 5:30 PM at the following link: meet.google.com/jmo-dimh-tzj
Congratulations to our OHS Cheerleading Team and Coaches who will be competing at the IHSA State cheerleading competition on Saturday. Go OCC! The team is coached by MacKenzie Gayler and Matte Lee.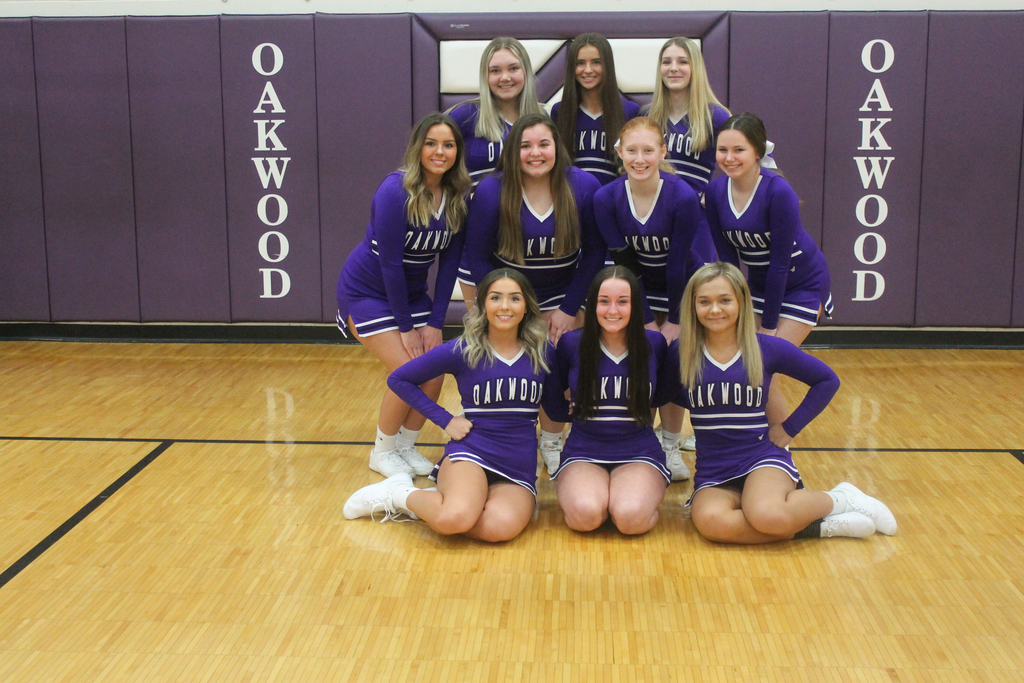 Congrats to the Oakwood Boys Basketball team and Coaches Mandrell, Wells and Girton for winning the VVC title! They finished the season 9-0 in the VVC and 10-2 overall. Also, congrats to Coach Mandrell for winning his 500th varsity basketball game. Oakwood Pride!

OHS is honoring our Senior Cheerleader and Senior Band members that have been performing at this years game. The JV Game will be at 6pm followed by the varsity game at around 7 PM. The JV game is on 5 min quarters. Only ticketed fans are allowed. NFHS is streaming the games.
Here's the link to the Oakwood CUSD #76 and Oakwood Education Association Joint Statement Regarding the 4th Quarter Educational Plan:
https://5il.co/pyn0