Dear Oakwood Families, I'm so thankful for the great students, staff, and parents that make our district a special place for students to learn and grow. I wish all of our families a holiday filled with good food, good company, and good times. Gratefully, Mr. Maynard

Wednesday, November 23rd is an Early Dismissal Day. OHS dismisses at 1:40 PM while OGS and OJHS dismiss at 1:50 PM. There is no school on Thursday, November 24th and Friday, November 25th. Happy Thanksgiving!
NOVEMBER 15, 2022 - SCHOOL BOARD MEMBERS' DAY Thank you - Oakwood School Board Members As Superintendent, I would like to take this opportunity to express my gratitude to one of the hardest-working groups of volunteers in the community. The Oakwood Community Unit School District No. 76 Board of Education is elected by the community to represent the values and people of the community in the oversight and direction setting of the schools. We are blessed to have such a dedicated group of individuals who voluntarily give hours each month to fulfill their roles to do what is in the best interest of our students.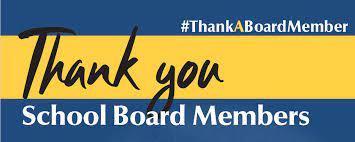 Our thoughts, respect, and appreciation go out to all of our Veterans on this special day to honor all who have served our Country. Things to do and say to honor America's heroes. 1. Put out an American Flag 2. Express your thanks to a Veteran in words and deeds. 3. Talk to your family about Veteran family members. 4. Stand for the National Anthem 5. Fulfill your obligations and responsibility for the rights that have been protected and preserved for future generations.
Mrs. Nicoson and Mrs. McMasters have a front-row seat as they are awaiting the OGS Halloween Parade 2022. The Tradition continues!
Mark your calendars for the following parent/guardian, and grandparent event on November 15th, sponsored by the Regional Office of Education #54 and the Oakwood School District. We hope to see you there. (This form has an RSVP)
https://www.smore.com/8fjwdp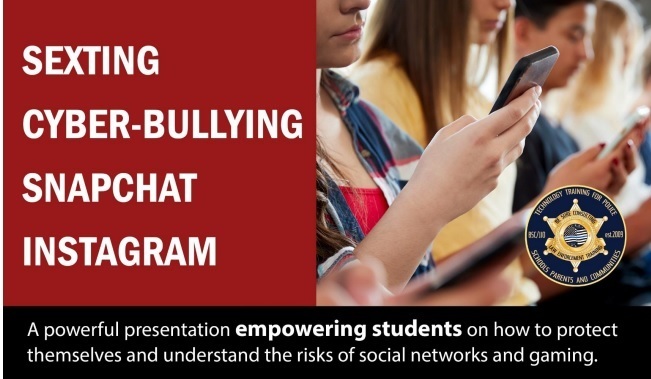 Dear Oakwood Parents/Guardians, On Wednesday, October 19th we will be conducting a school-wide safety drill in cooperation with the Vermilion County Sheriff's Department. This drill will also meet the requirement for the State of Illinois. For Oakwood CUSD #76 Schools!
Wednesday, October 19th and Thursday October 20th are both Early Dismissal Days. OHS dismisses at 1:40 PM while OJHS and OGS dismiss at 1:50 PM. Parent/Teacher conferences will be held from 4 PM to 7 PM on both days. There is also No School on Friday, October 21st. To sign up for Parent/Teacher Conferences, please use the links on the following page:
https://www.oakwood76.org/page/parent-teacher-conference-information
October is National Principals Month in honor our principals for their service to students and communities. Thank you Mr. John Odle, Mr. Kyle Shelton, Mrs. Anne Burton, Ms. Nicole Lapenas, and Mrs. Lisa Acton. You are the best! #ThankAPrincipal
http://principalsmonth.org
Happy National Coaches Day! Today and every day, we celebrate positive coaches and the impact they make in the lives of youth athletes by creating a positive youth sports experience for all! This includes those who are coaching in the classroom!
This is a reminder that there is no school on Friday, October 7th for a District Teacher Institute. There is also no school on Monday, October 10th in observance of Columbus Day. Enjoy your 4 day weekend!
October 4, 2022 Dear Oakwood CUSD #76 Families, Earlier today our grade school and junior high school administration, staff, and students safely and successfully evacuated the facility due to a fire alarm activation that occurred when the wiring on one of our cooking oven hoods malfunctioned (No Smoke or Fire Occurred). During this incident, no one was injured. Once the first responders inspected the building we were given the all-clear to resume school. Thanks to our Unit Office Staff we were able to secure and provide lunches for those students who had their lunches interrupted. Our equipment has been inspected and is working properly as well as extensive cleanup procedures. We appreciate the support and assurance from our local fire department. School Safety is our number one priority. Please note that there will be an adjusted menu for the remainder of the week. Yours in Education, Larry Maynard, Superintendent
Special thank you and appreciation for our Oakwood Fire Department in providing the educational activity of the "Safe House" for our students today!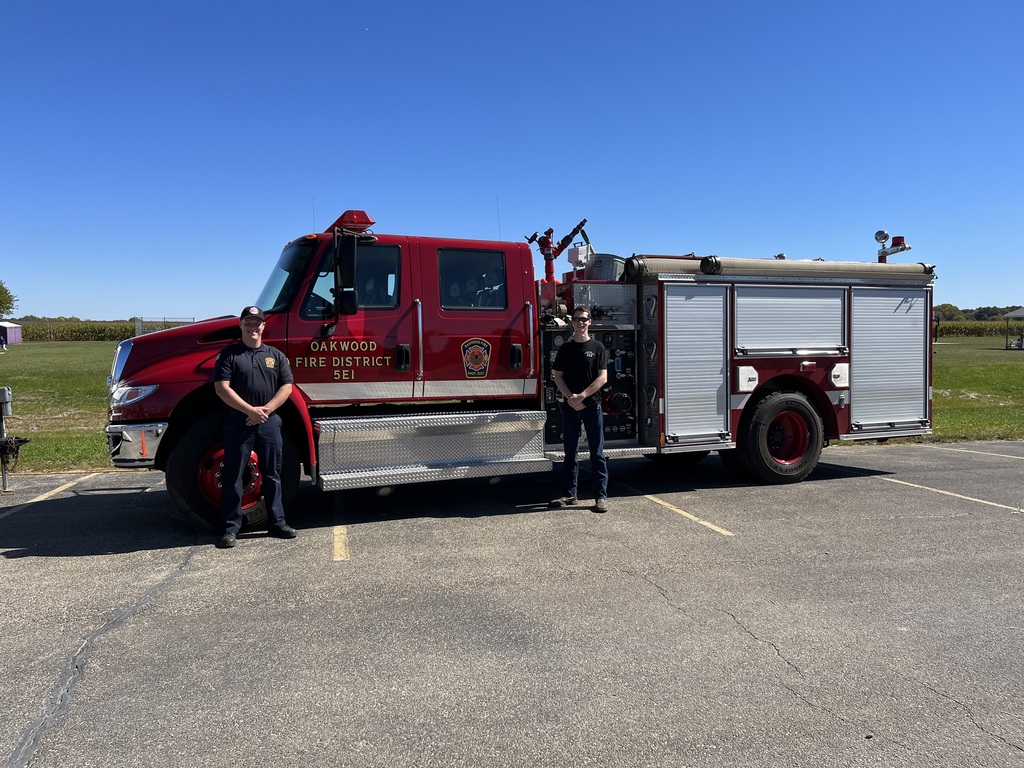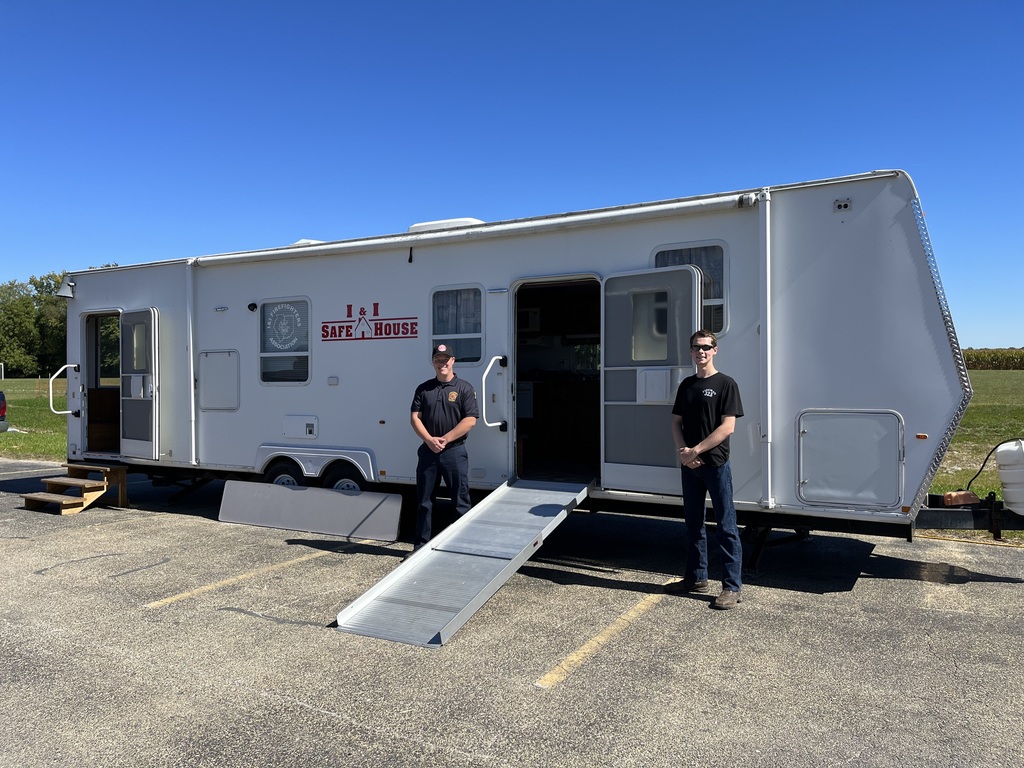 Oakwood School District encourages our communities to celebrate Principal Appreciation Week October 16-22, 2022, and Principal Appreciation Day on Thursday, October 20, 2022. I am so thankful for the compassionate and high quality of servant leadership that Mr. Odle, Mr. Shelton, Ms. Lapenas, Mrs. Acton, and Mrs. Burton provide for our students and staff. On October 20th please join me in celebrating Principal Appreciation Day and take this opportunity to publicly recognize the work, commitment, and importance of our principals and assistant principals. We invite all teachers, students, parents, and community members to perform some act of appreciation the week of October 16-22 to acknowledge the leadership of our building administrators. For the O! Superintendent Maynard

Public Notice: Anyone interested in beginning the process for school board member petitions as candidates will need to contact the Vermilion County Clerk's Office at
ccelections@vercounty.org
to request a packet. The nomination petitions for signatures are for April 4, 2023, school board election (10 ILCS 5/10-4). The last day to file nomination papers for school board candidates is December 19, 2022, with the Vermilion county clerk's office.
Wednesday, September 21st is a School Improvement Early Dismissal Day. Oakwood High School will dismiss at 11:30 AM while Oakwood Grade School and Oakwood Junior High School dismiss at 11:40 AM.
Good morning Oakwood Comets, Knights, and Stars: Please click on the link below to learn more about how you can help keep our schools safe and remember if you See or Hear Something, Say Something. SAFE2HELP link:
https://www.safe2helpil.com/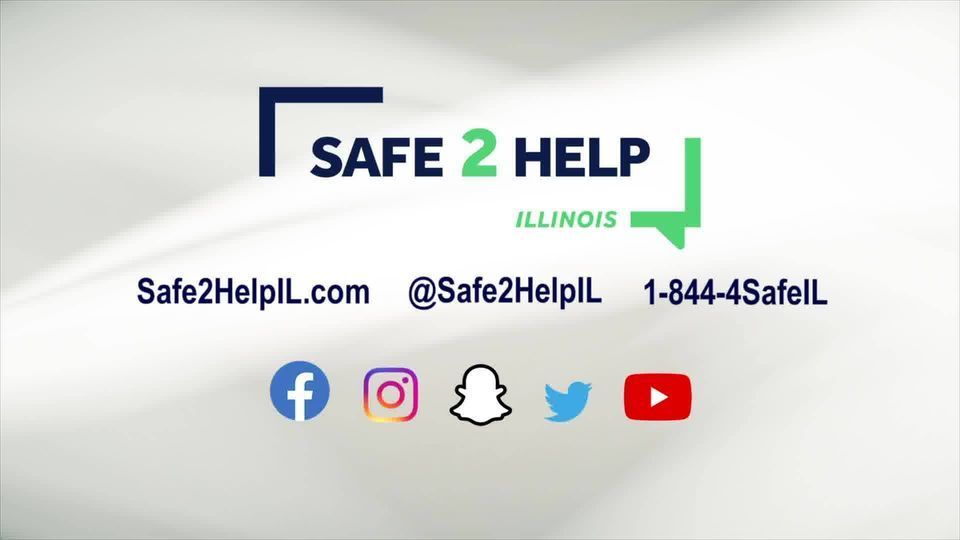 There is no school on Monday, September 5th. Enjoy your Labor Day Weekend!